RSVP Hosts a Food Tasting
On Tuesday, December 13, 2022, we had our first school lunch food taste testing. The tasting was a direct response to the school lunches identified as an issue in our first RSVP summit. RSVP, a student led club that stands for Raising Student Voice and Participation, decided to take action by putting together this event.
According to student ambassador and RSVP President, Evelyn Alonso, "RSVP met with food services after our first summit and mentioned having a taste testing, the food services team has done so in the past in previous schools, so we as a team decided to move forward with a taste testing at our school."
For this event, we had an equal number of students from each grade level that were randomly selected to taste test a few dishes presented to them. I was one of the few students to be randomly selected for this event.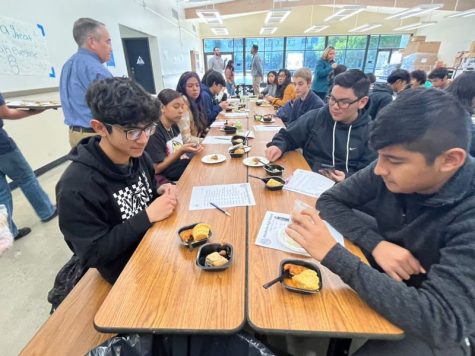 When we started to arrive, we were asked to sit and gather at the table. Everyone there, including myself, was eager, nervous, and scared, because we did not know what to expect. We waited a few minutes for everyone to arrive, then were greeted by Mr. Griegoiego, the district director of food services. We received a menu of what we were going to be testing with a survey sheet to rate each item. There was a variety of dishes such as ramen, mashed potatoes and shredded turkey, walking taco, green smoothie, and more.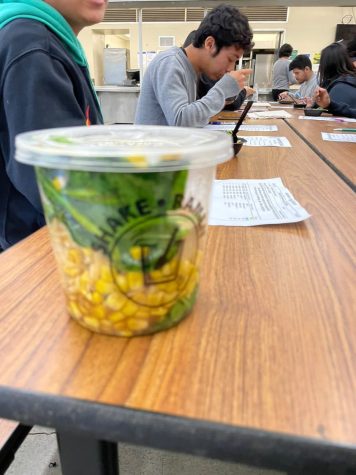 Each student had a different opinion towards each dish, which is great because this would really help our school decide on some new additions. Personally I was a fan of the ramen, walking taco and mashed potatoes and shredded Turkey.
According to Evelyn, "I personally am really proud of my school for having this taste testing, and I am super excited about the new food items." Having this opportunity to try food not only helped our school by improving school lunches, but student voices were heard.