Why Your Vote Matters!
In the United States' last elections, at least 100,000,000 eligible voters did not register to vote, which is about 45% of the population. In California alone, around 6,000,000 eligible voters failed to register before the 2016 elections and midterms.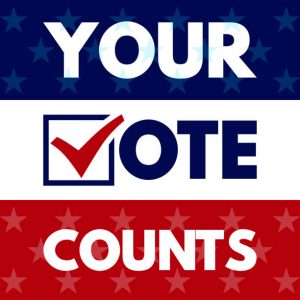 Over the last decade, more and more people have refused to vote in the presidential election causing massive upsets within the polls. If you are eligible to vote, vote for the person you think may be able to change the country. Use your vote to create a safe space you want for you and your children. Our votes are a result of the hard work of our founding fathers. Neglecting our duty to vote is neglecting our duty as Americans. Going into the 2020 elections, now more than ever, everyone should be voting to create a safer space within our city, state, and country. To prepare for the November 3rd elections, there are a few steps to follow to register.
These are six easy steps to register to vote. Keep in mind there are two methods to choose from, online or in-person, pick whichever is best for you.
Visit

https://registertovote.ca.gov/

(a government-issued registration website) or print out  a

voter registration form

and mail it to your respective local election official

Make sure to have a California license or ID, Social Security number, and your date of birth.

Complete either the online registration or the paper form with your most recent information

Turn in the registration and begin your voting process

Turn in your voting ballots as early as 3 weeks before the election to guarantee that your vote will be counted. 

Sit back, relax, and wait for November 3rd for the election results
Mail-in your voting ballot to your nearest election office official or drive it to your nearest polling office. Using this government-issued website you will be able to find the closest polling station near your location. It is important to know if it's easier to mail in your ballot or turn it into one of the polling offices in your city.
Your vote matters and you should take the proper steps to have your vote heard. Turn in your voting ballots as early as possible to ensure it will be counted towards the state and country elections. Make sure to always be truthful when completing the form to have your vote counted on November 3rd.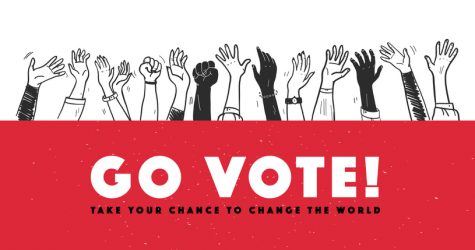 Sources:
https://guides.libraries.psu.edu/post-election-2016/voter-turnout
https://www.sos.ca.gov/elections/voting-resources/voting-california/election-dates-and-resources
About the Contributor
Joseph Garcia, Reporter
Joseph Garcia is a senior at Anaheim High School. Some of his hobbies include playing videos games, reading, and playing chess. It is his second year in...