Hair Treatments and Products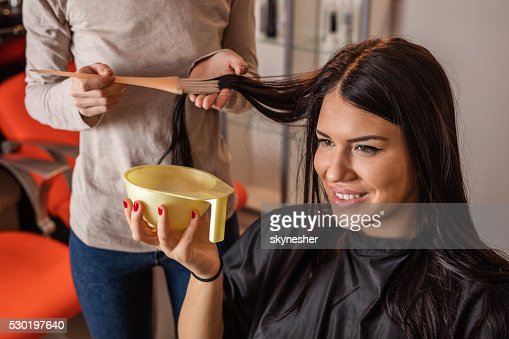 Hair can be damaged in many different ways. It can be over-bleached, dehydrated, frizzy, too thin, completely unmanageable, etc. Nowadays, modern Beauty Salon hair treatment services include procedures for damaged hair.
Two treatment many people are familiar with is a deep conditioning hair treatment. It's known as being one of the most effective treatments at salons. The other one is a professional toning treatment, which, if you're blonde and want to get rid of unwanted yellowish hues, trying that treatment can help. It'll only add a tone over your natural color, it doesn't treat it, but it does help it make it look shinier and healthier.
Protein Treatments are the best salon hair treatments (as stated by online research) for damaged hair. Protein helps prevent any breakage or structures of the hair strand by filling in weak and damaged parts of the hair. After the treatment, you will feel and notice the difference, and the effect lasts 4-6 weeks.
In scalp treatments, people need to not forget about the scalp. Treatments for the scalp come in various forms like scrubs, foams, or even oils. A clarifying treatment is a way for restarting your hair for your scalp, and it'll help remove dirt and any dead hair. It'll also boost its growth.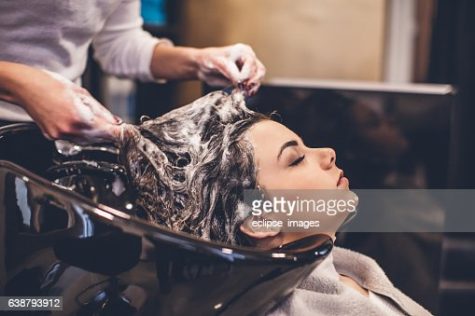 Here are the top four best hair products and brands of this year per beauty professionals:
Garnier, Fructis Full, and Plush Shampoo and conditioner  It's known for volumizing your hair to the fullest.  

Garnier Whole Blends, Legendary Olive Replenishing Shampoo  Experts say it was a test winner for nourishing cleansing with no heaviness.
OGX, Shampoo Fade-Defying+Orchid Oil is another test winner for preserving hair color along with its matching conditioner. It was tested on hair samples and ranked near the top for preventing color fading after 20 washes and 10 hours of UV exposure.
A GH Beauty Award winner, shampoo and a scalp serum to maintain hair's fullness by improving one's scalp's condition with ingredients such as niacinamide, zinc, and caffeine.

NEXXUS, FArizz Defy Anti-Frizz Sheets have argan oil (a plant oil produced from the kernels of the Argan tree that is endemic to Morocco) for instant frizz taming.

Another Anti-Frizz product is from Garnier, Fructis Style Smooth Blow Dry Anti-Frizz Cream takes off the frizz and puts on the sleek, no oily or sticky effects.
We all know about vitamins and how important they are, but did you know that it's essential for your hair's health? These are a few of the many that can help your hair look great: niacinamide – a form of vitamin B₃, Zinc – plays a vital role in hair tissue growth and repair. It also helps keep the oil glands around the follicles working correctly. Hair loss is a common system of zinc deficiency. Not a vitamin but caffeine – contains nutrients that deeply penetrate the scalp to increase the reproduction of hair follicles  Caffeine is now used at times in several hair growth treatments, including those used to stop male pattern baldness.
Source used: https://www.goodhousekeeping.com/beauty/hair/g28799272/best-hair-products/