Players and Coaches Worried About the 2021 NFL Season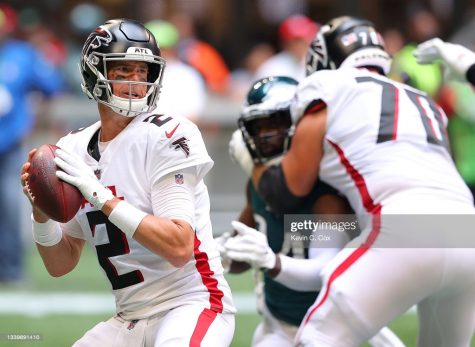 The 2021 NFL season is one for the books, especially for this upcoming season with coaches worried about an outbreak of COVID19 on their team, players about their playing time, and fans being able to see their favorite team on the field.
During the 2020 NFL combine, a week-long showcase occurring every February where college football players perform physical and mental tests in front of National Football League coaches, general managers, and the outbreak stormed. Changes were made, and plans rescheduled. The entire off-season had been postponed until further notice. 
Many coaches and officials believed that by season time, everything would return to normal. Giants President, John Mara, said this back in September, "I thought, It's March — by the time we hit August, we should be in much better shape. Obviously, that didn't occur." Although many players hoped for a return to normal, others had other outlooks and were more realistic. "I can think back to March, and I wasn't sure the season would start on time'', said Jaguars linebacker Joe Schobert.
Strict protocols and daily testing were enforced for all team facilities nationwide. Something that players and coaches widely disliked. Some rules and changes introduced in these protocols were no partying in largely populated areas, mandatory daily testing, and organized eating groups.
The NFL was not the only football organization that had to make these changes and adapt to them. Anaheim High School football coach Gary Wright had this to say, "All players and coaches were tested weekly, and it wasn't an option not to, and the rules for the weight room were changed."
As things are somewhat returning to normal, a single outbreak can truly end it all. Gary Wright also had this to say, "I'm not worried about a shortened season because all players and coaches are fully vaccinated, and everyone should receive it."
In 2021, vaccinations are available to all who want to receive them, but it is not an option for these NFL stars. According to NFL Network's Tom Pelissero, "If a game cannot be rescheduled during the 18-week schedule due to a COVID-19 outbreak among unvaccinated players, the team with the outbreak will forfeit and be credited with a loss, per sources informed of the situation,"  reported back in July of 2021.
The Atlanta Falcons were the first team to take charge. As of August 16, 2021, the Falcons were believed to be the first NFL team to be 100% vaccinated against COVID-19. They have also been offering vaccinations to the community during their preseason game. Another team to promote vaccines was the Las Vegas Raiders. According to the Allegiant Stadium home of the Raiders, "Beginning on September 13, 2021, with our Monday Night Football game, all ticketed fans ages 12 and over for Raiders home games must provide proof of vaccination for COVID-19 and will NOT be required to wear a face mask while inside the Stadium."