Damar Hamlin: A Scary Hit
On Monday, January 2, 24-year-old football player Damar Hamlin went into cardiac arrest in the middle of a Monday Night Football game. During the first quarter of the game, Hamlin got hit in the chest by opponent Tee Higgins during a play. This hit led to Hamlin going into cardiac arrest on the floor, having the team health personnel rush to the field and begin CPR on Hamlin.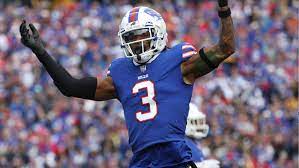 CPR lasted approximately 9 minutes, and Hamlin still was unresponsive until paramedics arrived, taking him to the hospital as soon as possible. Experts believe what caused this cardiac arrest was a rare phenomenon called "Commotio Cordis", when Hamlin got hit on the chest where it sent his heart into an erratic rhythm that is known as arrhythmia. For this to happen, the chest must be hit on a certain point and time when the heart is relaxed after squeezing blood out to the body to be hit and taken out of rhythm. Once the heart got off the known rhythm that it keeps, it led to a cardiac arrest. The consequences of this hit could have been deadly.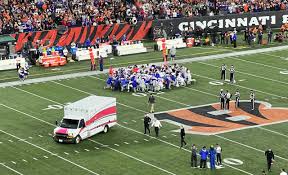 Hamlin was in the hospital for nine days, being released on Wednesday, January 11. On Saturday, he spoke to his fans and the world, letting them know that he took time away to heal mentally from what had happened to him on Monday. He had also announced starting a fundraiser to help young people's education and sports by opening up a go fund me page that raised up to $8.6 million dollars.  Damar Hamlin is recovering very smoothly and has been walking, eating and undergoing therapy.