FIFA World Cup Qatar 2022
The FIFA World Cup is occurring on November 20, 2022, in Qatar. There are a total of 8 groups for the World Cup.
The group phase will be played on Sunday, November 20, 2022, through December 2, 2022. Knock out phases will be played from December 3-December 6. Quarter-finals will be played on December 9 and 10, Semifinals on December 13 and 14, and playoffs for 3rd place will be held on December 17, a day before the final match on December 18.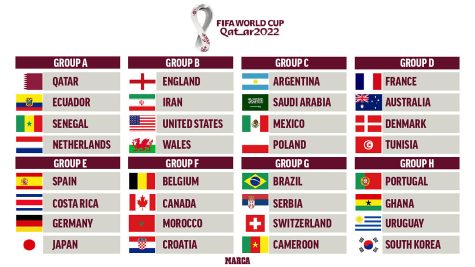 The world cup will be played in 8 different stadiums. Those stadiums are Al-Bayt Stadium, Khalifa International Stadium, Al Thumama Stadium, Ahmad Bin Ali Stadium, Lusail Stadium, Stadium 974, Education City Stadium, and Al Janoub Stadium. Everyone is excited and pumped for the world cup to start. The first match of the cup will be Qatar vs. Ecuador in Al-Bayt Stadium. 
People say that there is a jinx in the world cup. The team the wins the world cup prior always gets eliminated first. It all started when France won the world cup in 1998. They were out of the world cup in 2002. The other victims of this jinx were Italy in 2010, Spain in 2014, and Germany in 2018. Will the jinx continue to happen, or will it stop happening after this World Cup?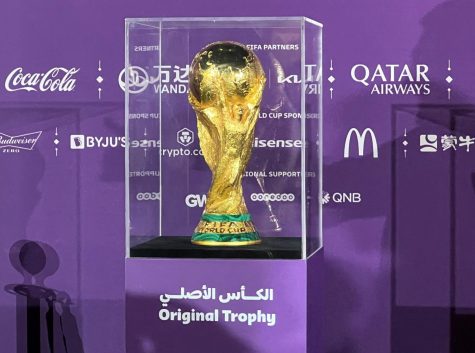 There will be performances throughout the world cup and during the opening ceremony. BTS member, Jungkook, Camilo, Maluma, Zion y Lennox, and many more.