Mereciendo Glover
Hang on for a minute...we're trying to find some more stories you might like.
El equipo de fútbol de Anaheim High School decidió alzar su voz y decir que merecen más de lo que han recibido. El equipo de fútbol ha sido muy exitoso. En el año 2014, el equipo ganó el anillo de CIF y el año pasado llegó hasta la primera ronda. Sin embargo, el equipo cree que no tiene el apoyo que merece de la escuela.
Desde que fútbol fue introducido en Anaheim High School, el equipo nunca ha jugado en el estadio de Glover. Todos los juegos de fútbol toman lugar en el campo de Anaheim High School donde no hay mucho espacio para los que quieren ver y apoyar el equipo a sentarse. Al contrario, el estadio de Glover tiene espacio para 5,200 personas. Esto permitiría lugar para más fanaticos, lo que también ayudaría a elevar los espíritus de los jugadores quienes dicen que haría su año muy memorable.
"Creo que merecemos la oportunidad de competir en Glover para darnos un sentimiento de más competencia," dice Luis Sánchez, jugador de fútbol. Además, Luis agregó que cree que la mayoría de la población de la escuela es latina, el fútbol sería un deporte más atractivo para los estudiantes. El fútbol es un deporte tradicional y importante en la cultura latina.
About the Writer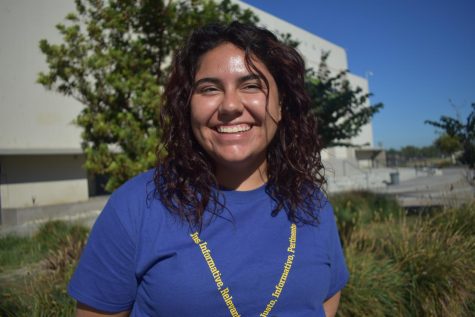 Melanie Cervantes, Reporter
Melanie Cervantes creció en Anaheim, California. Ella tiene dieciséis años y cursa su  último año en Anaheim High School. Ha sido parte del Dual...