How the Anaheim High School Band is getting through 2020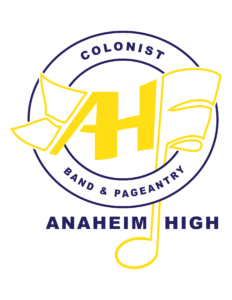 The Anaheim High School band had to undergo many changes this year at the height of the marching band season and Covid-19. Many high school bands have had to improvise their activities, time, and performances to combat the virus. 
Since no performances are allowed as of now, and the band members are not currently attending school, difficulties arise with the lack of band activity. Online school has allowed students to speak about band/musical topics and perform for their class in the Anaheim High School band. 
The band director, Mr. Garcia, has implemented PowerPoint presentations in his classes in which his students get to learn various types of music genres, artists, techniques, etc. Since students cannot learn or practice in person, they have to learn about music topics that they would not usually learn in past years.
Subscriptions to an editing platform called WeVideo have also been granted to band students by Mr. Garcia. In this platform, students can record themselves performing a specific piece of music. Once all the needed students have recorded their part or instrument piece, the band director edits all of their videos together to represent a whole concert or performance. 
The Pit Percussion Section Leader, Stephanie Pliego, believes that, ¨Mr. Garcia is doing his best with distance learning-¨. She adds on, ¨It's not just Mr. Garcia doing the job. It's everyone contributing and participating.¨
The band has to work with what they have and the band´s job (section leaders and upper-level students) to make the lowerclassmen´s experiences as worthwhile as they can with what has been given to them.
In regards to the program of WeVideo, she stated, ¨It's not the same feeling as performing or practicing together as a band, but it gives us at least a piece of satisfaction that we are able to sync our videos to make music.¨
Although disheartened by their current predicament, the upperclassmen are grateful that they can have a small piece of the band even if they can't have the usual band experiences like in past years.
The Anaheim High School Band and Pageantry, like most bands that usually require in-person teaching or practicing, are doing what they can in their current situation. Even if they experience any turmoil that can affect their productivity, all the band members are willing to get back.