The Latest Video Games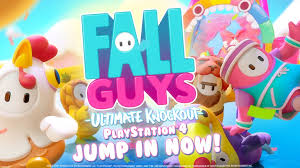 With the introduction of new video games, gamers have been on high alert. During the pandemic, video gamers have been anticipating hot releases. Such a video game has already captured a large gaming community since its release and established itself to be a candidate for Video Game of the Year. Fall Guys: Ultimate Knockout released on August 4, 2020, on PC and PlayStation platforms.
Gamers were delighted to finally have a breath of fresh air with this new battle royale game. Edgar Cano, a student from Anaheim High School, stated, "So far, I find this game really fun to play and you can enjoy it with your friends and family."
During the first weeks of its release, 15.6 million PlayStation users were active, according to Gamstat, a website dedicated to counting the number of PlayStation Network players. Comparing these stats to those of another popular video game, Fornite, which had 10 million players active in its first two weeks of its launch, has already shown the growing popularity of the game.
To understand the video game's growing success, we need to take note of when it was released. Of course, the COVID-19 pandemic has forced people to stay indoors, now people are left with nothing to do at home, causing them to shift their focus on entertainment. Video games are usually the number one pick for most people. Fall Guys: Ultimate Knockout became a hit for gamers stuck at home. It is a refreshing new start with its variety of colors, laughs, and falls.
This video game may have been introduced in August, but other video games are being anticipated as well. One video game that has been on the radar is Call of Duty Black Ops: Cold War. Angel Cruz, a student from Anaheim High School, stated, "I've been looking forward to this game ever since the events that happened in Call of Duty: Warzone. The reveal trailer looked great and now the multiplayer trailer makes me want to play it already."
Video games are a form of entertainment that helps people pass time. During the pandemic, video games have been accepted by many people. In a way, it has helped people stuck indoors to communicate and be more engaged with their community. Now more than ever, video games have been adopted into almost everyone's daily lives.