The Poston Experience an Emotional Experience for All
August 24th, 2019, Anaheim School presented The Poston Experience.  The presentation focused on the life of the Japanese-Americans during World War II. The audience witnessed how they lived before the internment and the poverty they were forced to suffer inside the concentration camps.
The audience witnessed the narrator's family tree, the life of people who lived through that tragic moment, and the legacy that came out of this tragedy. Members of the audience were forced to reflect on the things we do and how they can affect an entire group of our society.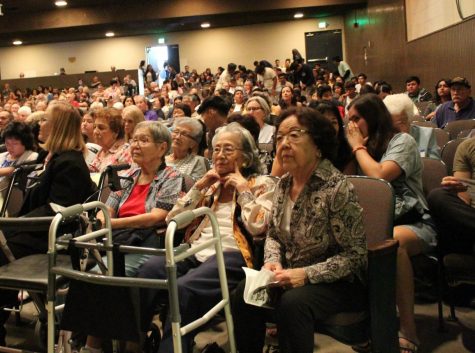 After what happened in Poston in 1942, surviving Japanese-Americans now teach us of our past with the hopes of preventing others from suffering as they did.
All this began during World War II when the Japanese Empire attacked Pearl Harbor. As a consequence, President Roosevelt signed and ordered the incarceration of all Japanese-Americans. 
Nowadays, it would seem that the current administration is trying to repeat what was done t 75 years ago with the incarceration of asylum seekers and many in the audience and on the set did not miss the connection.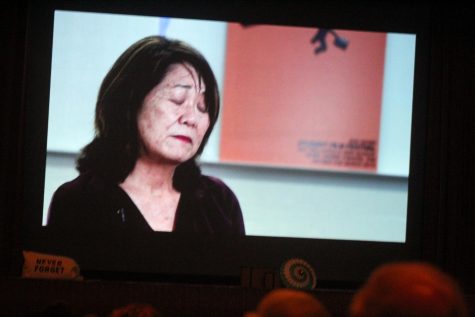 During the Poston Experience presentation,  Anaheim's Dance Production featured through a video performance.  Through dance, they expressed the life of the incarcerated. The choreography was full of emotion. Jasmin Martinez revealed of how she felt  on stage, "Well he (Oscar Gonzalez )is really good about getting us into character and getting to that emotion, so it was really I think dramatic and like it was a good feeling doing something that is going to mean a lot to other people."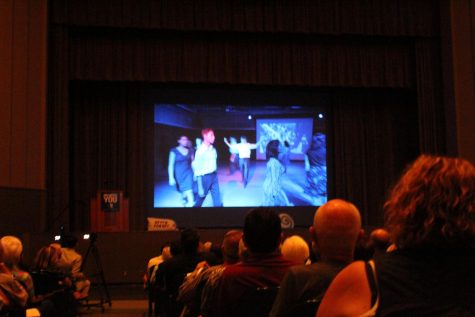 The video performance showed during the presentation. The students who participated had to prepare emotionally and mentally to go into character. They had to feel as if they were in the concentration camps. "For the show, I prepared mentally, the teacher tells us to think about something to put us in that mode to prepare us to show all our emotions in this dance," explained Jennifer Perez. Many dancers expressed the challenge they felt on stage. "For this specific piece I felt really sad emotionally because I was thinking of the children that were in the camps," expressed Anthony Miguel.