Super Nintendo World at Universal Studios Hollywood
On February 17, 2023, Universals Studios Hollywood will finally open Super Nintendo World. There will be a lot of fun and exciting things to see and do. Even though, Super Nintendo World kind of opened, that was just a sneak peek of what to expect.
It has a ride called "The Mario Kart: Bowser's Challenge". You will be riding a kart like the ones from Mario Kart. Guests will be able to purchase a Power Up Band to play different games that are around the land.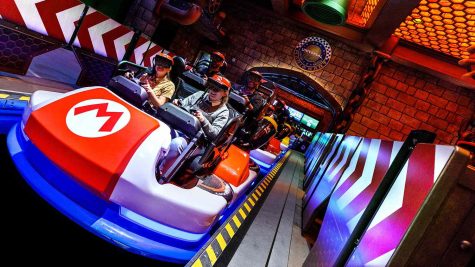 Guests will have to download the Universal app to be able to sync their bands.  Some games you can play are "Goomba Crazy Krank", "Koopa Troopa Power Punch", "Piranha Plant Nap Mishap", and "Thwomp Panel Panic". You will also be able to take pictures with some characters from the game like Mario, Luigi, and Princess Peach.
There will be a dining place where you could eat and it's called "Toadstool Cafe". Some of the things that are on the menu are Mario Burger (Bacon, mushroom, and cheeseburger), Fire Flower Spaghetti & Meat balls, and a Luigi Burger (pesto grilled chicken burger). You can also get a Princess Peach cupcake.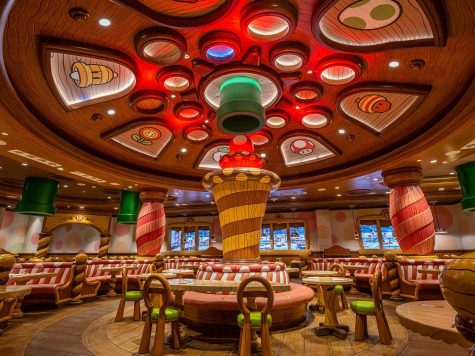 Apart from buying food, there will be a lot of cute and cool items that you can purchase. One of those items is Super Mario Bros dolls, a light up Super Star sipper and a Power-Up Mushroom sipper.