Eminem avienta un Kamikaze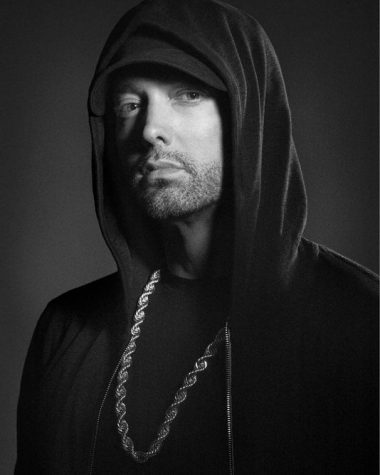 El 31 de agosto de 2018, Marshall Bruce Mathers III, mejor conocido por su nombre de escenario "Eminem" lanzó un álbum sorpresa llamado Kamikaze.  En su último álbum, Revival, Eminem explico como él sentía que las críticas constructivas fueron más críticas que consejos. Pero Eminem tomó esa crítica para inspirar su próximo álbum, Kamikaze. "No voy a mentir, hay algo dentro de mí que es un poco más feliz cuando estoy enojado," le dijo a Sway Calloway en la entrevista en su canal de YouTube.
Cuando Eminem escribió Kamikaze, ya tenía la motivación para sacar el álbum. Dijo en la entrevista que él no quiso que las personas tuvieran tiempo para criticar. "Por la forma en que está el clima ahorita, si le das a la gente suficiente tiempo diciendo 'Tengo un álbum que saldrá en dos meses', le das a la gente tiempo para que piense: 'Hombre, más le vale que tenga una canción como esta o yo ni me atrevo escuchar el álbum.'" El lanzamiento sorpresa para Kamikaze permitió que las personas no tuvieran tiempo suficiente para procesar sus opiniones antes del lanzamiento. Esto se refleja en su álbum anterior, Revival, donde le dio a la gente suficiente tiempo para dar su crítica sobre si la música era buena o mala.
Eminem también mencionó como su música es diferente a comparación de los demás raperos. Los raperos de hoy son los que se llaman mumble rappers y el artista explicó su opinión sobre ellos.  Eminem dijo sobre el pensamiento de los músicos de esta generación, "Si no suena como todos los demás, es basura automáticamente." Esta oración refleja cómo la nueva generación de raperos suenan igual entre ellos mismos porque es la moda de hoy. Eminem refleja del pasado cuando "Necesitabas ser diferente que el otro rapero, o tu música era mala."Así eran las cosas cuando él apenas comenzaba con Dr. Dre como rapero y era comparado con otros raperos como The Notorious B.I.G y Tupac.
About the Contributor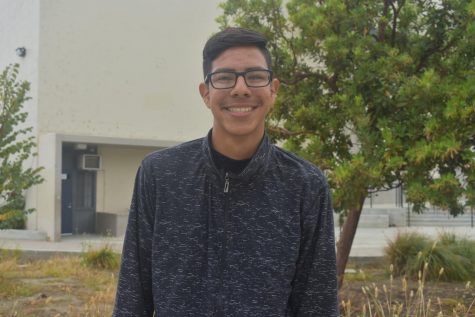 Alexis Lopez, Reporter
Alexis Lopez is a senior at Anaheim High School. He is from Santa Ana, CA and raised in Anaheim, CA. He is involved in Cross Country and Varsity Track...