The passing of Vicente Fernandez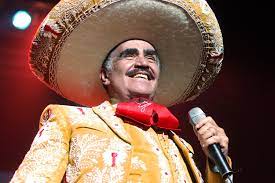 Vicente Fernandez, known as the "The king of ranchera music," passed away on December 12th, 2021. He leaves an enormous legacy,  but this was a massive blow to the Hispanic community as another great has left this world. 
His death was announced via Instagram on his official account, saying "En Paz Descanse Sr. Vicente Fernandez." He was 81 at the time of his passing.  He was hospitalized for months after suffering an injury in August at his ranch located in Jalisco, Mexico. After the fall, he was diagnosed with Guillain-barre syndrome and never recovered from this tragic fall. 
His career began in the summer of 1966 when he signed for CBS Mexico ( now Sony Music) and released "Tu Camino y El Mío," "Perdóname" and "Cantina del Barrio." He released more than 50 albums during his career. Some of his accomplishments were three Grammys and nine Latin Grammys. His iconic charro outfit with sombrero brought joy to the biggest crowds and venues worldwide for decades.
President Biden of the United States reached out to the family to pay respects, saying, "Rest in Peace Mr. Vicente Fernandez." Artists of other genres also showed their support and paid respects—artists such as Maluma, Ricky Martin, Gloria Estefan, to name just a few. Maluma posted a picture of Himself and Vicente saying, "THE KING. A hug full of strength to your family that I love and appreciate so much."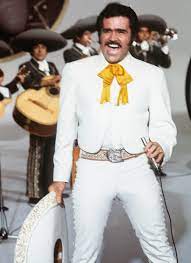 Ashley Eduardo (senior at Anaheim) said, "Vicente Fernandez was one of the or maybe the only singers left of the golden age of ranchera music. I think it was inspiring to see how his music went through many generations of families and many different places in the world. He was known by everyone, and his death hit hard and affected many people's hearts."  
The King has passed but left a legacy that will never be forgotten. Rest in Peace, Vicente Fernandez