Who Should Be Held Accountable for January 6th? A Conversation with Ms. Majewski
The events that occurred at the Capitol have spurred a large number of opinions, revealing plenty of outrage not just among members of the cabinet but of average American citizens, especially those whose career is based on government and politics.
AP Government and Economics teacher at Anaheim High School, Ms. Majewski, shared her views on the situation as a whole, ¨My opinion is that it was not a surprise. I think that Donald Trump has been telegraphing this type of disdain for democracy and our Democratic institutions for a very long time.¨ The only surprising to her was the fact ¨that people were surprised that this happened because I think he and his followers have been very aggressive and very disrespectful for a very long time."
Many opinions have been thrown around about the consequences that should take place and who should receive these consequences. Ms. Majewski´s response as to who should be face consequences for the events on the 6th,  ¨I think President Trump should be held accountable for inciting this crowd to riot. If he will not resign and if his cabinet will not invoke the 25th Amendment, then I think he should probably be impeached.¨
When it comes to  Republican senators and Trump supporters who perpetuated the lie regarding voter fraud, she stated, ¨I also think Republicans who perpetuated lies should be held accountable as well, and that includes all 7 Senators who voted against the Electoral College results. And I think there were 100 Republican members of the house. I think every single one of them should be held accountable. Criminals that did this should be held accountable through law enforcement.¨
When it comes to the amount of the broken laws committed at the scene, Ms. Majewski wholeheartedly stated, ¨ Trying to overthrow the government is treason and should be treated as murder, in my opinion. Frankly, I hope they overcharge them in the sense that I think they need to really send a message here. This is a serious attack on our government, and I truly believe these people should be held up as an example of what will happen to you if you engage in this type of behavior.¨
About the Writer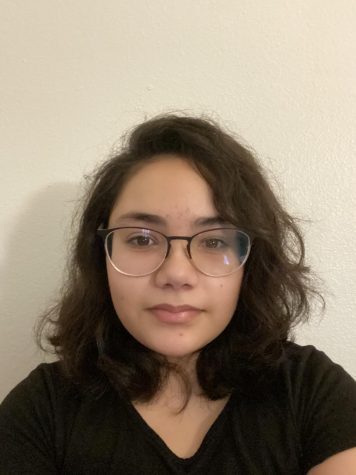 Idaly Corona, Author
Idaly Corona es una estudiante muy confiable que casi siempre pone su trabajo primero que cualquier otra cosa. Ella siempre está dispuesta a ayudar a...