Working towards a better tomorrow with Ms. Baca
"In life, life throws you curveballs. Just to be able to take a step back and realize in a (soccer) game, you are not always going to be able to perform your best, and you are going to be mentally (overthinking) in your head at times. You just have to take steps back, breathe and realize life goes on and it is what it is," these are the inspiring words from our soccer coach, crown advisor, and special education teacher, Ms. Baca.
While part of the Anaheim Highschool staff, this job position was not something Ms.Baca had anticipated. 
She worked to become a sheriff and applied to numerous sheriff and police departments,  including the OC and LA sheriffs. Through her hiring process, Ms.Baca realized that being an officer was not something that was "Me." The hiring manager told her that she reminded him of his daughter, "spunky and bubbly," he further addressed that Ms.Baca was putting herself in an occupation where she ought to change her personality. 
Throughout her first year teaching in Anaheim High School, Ms. Baca has come to grasp various life lessons from students she interacts with daily. "It was always the plan B to be a teacher. I think it was just a huge blessing in disguise to be one because these kids teach me more lessons in life than I will ever be able to teach them; it's the most humbling job ever."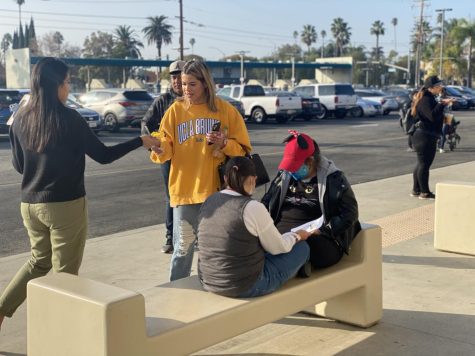 While teaching was a backup plan, she intended to work with elementary-level students. Having the opportunity to teach at Anaheim High School, she decided she would take on the job on the condition that she would additionally be a coach for the girl's soccer program. With extensive experience in the sport, Ms.Baca played in her high school, Aliso Niguel, D1 women's soccer team, and committed to The University of Hawaii-Manoa, which also brought her to be a part of the Vanguard Lions D1 women's soccer team. 
Regardless of her previous experience in the sport, Ms.Baca explains that the transition from high school to university became a challenge in itself. "My whole soccer career, I was a starter. I played the entire game, and so in my first year in Hawaii, a division 1 college, it took me back because I wasn't the starter. I wasn't playing the whole time. It had an effect on my confidence as a player."
These challenges were a struggle to overcome. However, she was able to learn an important lesson because of them, "remember you have to do your time and work through that and after you get out of that rookie season then you're solid; Put all that effort now, and it's all going to pay off in the end."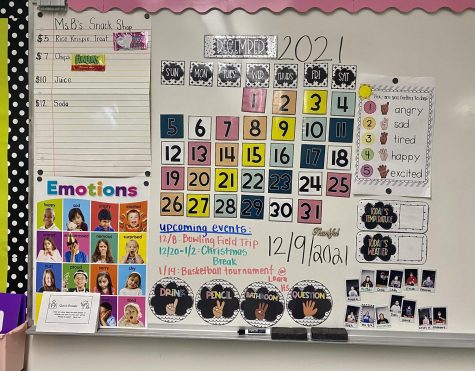 Being a teacher and a previous student,  Ms.Baca has come to find the importance of keeping in touch with your emotions. Familiarizing her students with their emotions has become a big part of her teaching. She encourages students to be themselves and realize, "It is okay to cry, it's okay to feel the things that you're feeling," because allowing yourself to show emotions helps you know when you are not okay. She exclaims, "It is the most rewarding thing because we have the most positive kids now in this classroom, and it's amazing."
Becoming an inspiring figure to innumerable students regardless of her first year teaching in Anaheim High School further shows Ms. Baca's involvement and pursuit in influencing students to become successful academically, athletically, and emotionally.