Escandalo entre Tati Westbrook y James Charles
Hang on for a minute...we're trying to find some more stories you might like.
La comunidad de belleza en Youtube está viendo un nuevo escándalo con gurús de belleza Tati Westbrook y James Charles. Su amistad de varios años llegó a su fin cuando Tati publicó un video en Youtube el 10 de mayo. El video explica los problemas en su relación y reveló detalles de la vida de James Charles que causó que perdiera 3 millones suscriptores.
El primer problema que Tati explicó empezó cuando James Charles promocionó una marca de vitaminas para el cabello. Esta marca es la competencia más grande de la marca de suplementos de belleza de Tati, "Halo Beauty". Tati expresó su tristeza y dijo que se sentía traicionada. Ella siempre promocionaba el maquillaje que creaba James para ayudarlo crecer en el mundo de la belleza en Youtube.
También contó sobre todas las veces que ella y su esposo lo apoyaban y lo ayudaban cuando compañías le estaban dando malos tratos y contratos. Ella dice que su relación era como una de madre e hijo. También reveló que James había expresado disgusto por la compañía de vitaminas de cabello en el pasado. Tati llegó a la conclusión de que su única motivación es la fama y dinero, y no el interés de sus seguidores o sus amistades más cercanas. El no tenia el mismo respeto y amor que ella tenía.
El segundo problema fue la inmadurez y el acoso sexual. En momentos inapropiados, James platicaba explícitamente sobre cosas sexuales que dejaba a todos incómodos. Otros gurús de belleza también contaron historias sobre James donde el acosaba a hombres heterosexuales. Tati contó que ella pensaba que su mal comportamiento era por su edad joven y que mejoraría cuando creciera y se hiciera más maduro. Esta es la razón más grande por la cual ha perdido millones de suscriptores.
James ha respondido con un video en Youtube dónde le pide perdon a Tati. Sin embargo, Tati ha dicho que quiere dejar esta época de su vida en el pasado y seguir.
About the Writer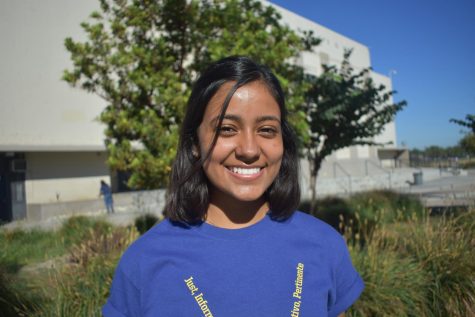 Adriana Cerda, Reporter
Adriana Cerda, nacida en Los Angeles, cursa su último año de la preparatoria en Anaheim High. Ha estado en el programa Dual Language Academy desde el...