New Abortion Bill
On March 15, 2023, republicans in South Carolina propose a bill that could subject women who have abortions to the death penalty. "The Prenatal Equal Protection Act would ensure that an unborn child who is a victim of homicide is afforded equal protection under the homicide laws of the state". People convicted of murder in South Carolina can face the death penalty or a minimum of 30 years in prison.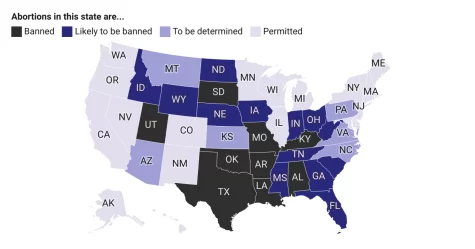 There are a few exemptions in this bill. Women won't face legal charges if they had the abortion due to being compelled to do so by the threat of imminent death or great bodily injury.
The other exemption is if a licensed physician performed the abortion to prevent the death of a pregnant woman, but results in the accidental or unintentional injury or death of her unborn child.
The measure, whose lead sponsor is state Rep. Rob Harris, doesn't include any exceptions for rape or incest. On March 18, 2023, supporters started to pull from the bill in South Carolina. Rep. David Vaughn, along with Reps. Fawn Pedalino, Brian Lawson, Randy Ligon and Patrick Haddon withdrew their support. In a text message, Vaughn stated with NBC News that he signed that bill on error and that he believes that women should not be criminalized if they have an abortion.