The Black History Parade
This year's Black History Parade was held on Saturday, February 5th. It was filled with people from all over Orange County. Kids and adults alike attended the event on the hot Saturday afternoon. Center Street was packed with vendors and food trucks. It was an amazing day of celebration for our black community. The parade started at 10 am and ended around the afternoon. Kids from all around the district came to help and be allies. It was a great honor to attend and report alongside amazing people.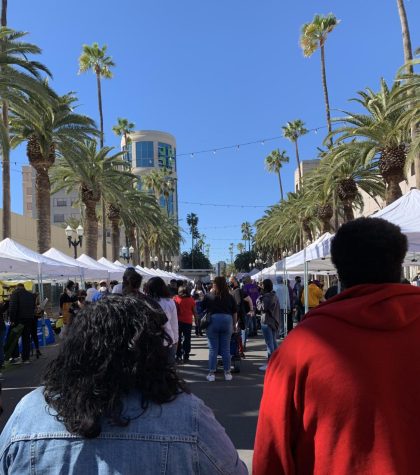 In addition to attending the parade itself, I was part of the parade when holding a sign which displayed the winning drawing of an art contest. It was a great opportunity to celebrate Black History Month and gain community service hours. A large number of AUHSD's students attended the event with clubs like Bros. from Anaheim High School and the Katella High School boys basketball team participating in the parade. Club members were not the only people who attended the event; many other students from AUHSD were present to enjoy the event. 
Learning about Black history and pride during this event was very impactful to witness. Many white families were educating their children and telling them why they celebrated that day. Being respectful enough to attend an event celebrating Black Lives and educating children is a significant step towards equality. Personally, seeing people open to learning about Black history and attending a parade in the celebration was very inspiring after past events from 2020.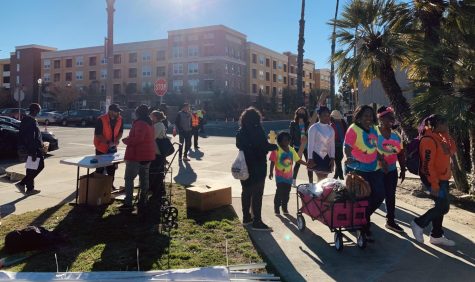 Events like these have an impact on our society. They make change globally. All the fighting for justice and equality that our past generations have done was celebrated at long last.