Blood In the Sand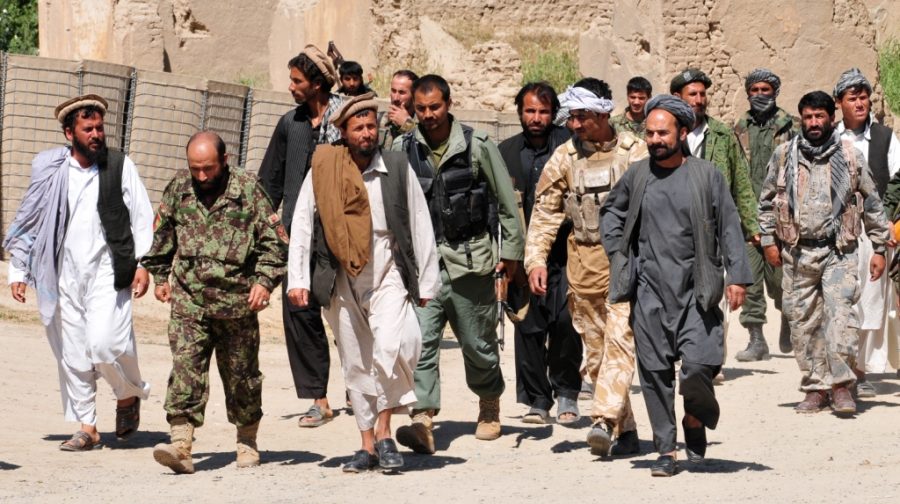 It has been over 18 years since the war on terror started. After the attacks on the U.S on September 11, 2001, the U.S. military launched a campaign on terrorist organizations in the middle east. About 12,000 thousand troops are still stationed in Afghanistan today. One of the most infamous organizations, The Taliban, has been at odds with the U.S military since October 7, 2001, with thousands of casualties on both sides.
 A deal was struck in Doha, Qatar, between special envoy Zalmay Khalilzad and Taliban political chief Mullah Abdul Ghani Baradar with U.S Secretary of state Mike Pompeo as a witness to this deal. The goal of this deal is the withdrawal of all foreign forces from Afghanistan. The conflicts in Afghanistan and Iraq have cost taxpayers a total of 2.4 trillion dollars. This deal could have been the beginning of the end of the U.S. military involvement in the middle east. 
Over these past few weeks, there have been a handful of incidents in Afghanistan that have put a halt on the credibility of the peace deal. In Kabul, Afghanistan, there was a shootout between Afghan and American Soldiers, which in the end left casualties on both sides. A credible source Col. Sonny Legget, stated, "An individual in an Afghan uniform opened fire on the combined U.S. and Afghan force with a machine gun." Two U.S. Soldiers apart of the Seventh Special Forces Group were killed in action, Staff Sgt. Javier J. Gutierrez, and Staff Sgt. Antonio R. Rodriguez. There is no direct evidence that the Taliban was directly involved in this assault, but past incidents in this country have shown that the Taliban have infiltrated the ranks of Afghan military and police force being involved in "green on blue" incidents. 
The U.S. Government has credible intelligence that the Taliban will not abide by terms of the peace deal. The Taliban is looking at the peace process as a way of getting foreign troops out of Afghanistan. What is on the line here is the withdrawal of all forces in Afghanistan within 14 months, and the Taliban have agreed to stop harboring terrorists and to enter peace talks with the Afghan Government.  Taliban fighters have carried out more than 70 attacks since on Afghan Government forces since the agreement was signed Feb.29. The future of this country is uncertain, as Mike Pompeo stated, " We know that the road ahead will be difficult."