Ariana Grande's "Thank U, Next" is quickly breaking records
Hang on for a minute...we're trying to find some more stories you might like.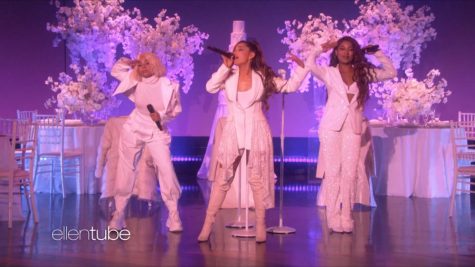 The past year-and-a-half has not been an easy time for Ariana Grande. A mass shooter killed twenty-two people after her concert in Manchester Arena, her ex-boyfriend committed suicide, she was blamed for his death, she ended an engagement and to top it off her ex-fiance has been talking badly about her.
All these traumatic events have tremendously hurt Ariana mentally. However, she is now ready to move on from all this chaos and be herself without the constant reminders of her past.
Her new song "Thank U, Next" is exemplifying the importance of self-love and empowerment. The song is an ode to her exes; Big Sean, Ricky Alvarez, Pete Davidson, and Mac Miller. This song has been a great hit and has already broken records. Ariana Grande has broken her own record two days in a row with the song for the most streams that a female artist has had on Spotify. "Thank U, Next" first broke her own record by accumulating 8.2 million streams and then 8.5 million streams. The song has surpassed 100 million streams on Spotify in just 11 days. This is the fastest song to ever reach this milestone in such a quick manner. Even though critics were quick to call Grande's song spiteful, she ignored them because she wanted to let her listeners know the importance of the lyrics defining her past experiences and how she is now growing from them.  
When Ariana Grande performed her song on Ellen, she had the background amplifying the theme of her song by having the set look like a wedding reception. As she danced during her performance, she climbed on top of a chair and stumbled as she was stepping down. Instead of breaking down and embarrassed, she laughed it off and broke the verse with an "Oh my god" and continued to laugh throughout the song, having fun. Grande's song reflects the theme of growing from pain and bad experiences in order to grow and to get through the hardest times alone. She has shown that you can have fun, fall in love, have bad experiences, and still get through it all while being grateful. There is no need to be upset about past experiences because you can always surpass it, and Ariana Grande shows us this with her new hit single.
About the Writer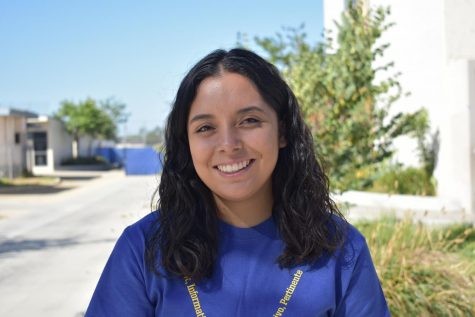 Mathilda Gonzalez, Reporter
Mathilda Gonzalez es una estudiante de Anaheim High School que está en el doceavo grado. Ella ha estado en el programa de DLA (Dual Language Academy)...