Blizzard and Downpour in LA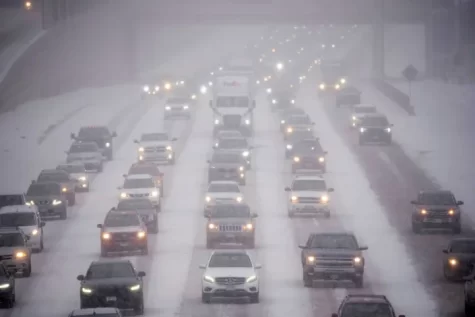 A powerful winter storm hit Southern California on Friday, and it had a lot of downpours of rain.  L.A. Department of Water and Power said, in the last four days alone, the city of L.A. captured enough water to fill about 8,900 Olympic-sized swimming pools.
As the climate crisis and overuse threaten those traditional supplies, the city's goal is to be able to capture 150,000 acre-feet of storm water in a year by 2035. It's also expected we get the same downpour every year, so we shouldn't be shocked if we see this amount of rain again. Due to this downpour of rain, there is so much snow in the mountains that from far you can see how white the mountains were.
All the rain that's been going has been causing landslides and mud flows in neighborhoods that would be dangerous. Los Angeles County health officials continued to warn people to avoid going into the ocean near discharging storm drains, creeks, and rivers until at least Wednesday, due to the storms. It's been a while since Los Angeles has received 2 inches of rain consecutively since February 28 to March 1 of 1978. In San Bernardino, Mountain High received 93 inches of snow, and 40 inches dropped on Mount Wilson.
If we get more downpour like this, we will be solving our drought problem and we wouldn't have to worry as much about it. There was even snow falling on the beaches of Santa Cruz and on Highway 17 because of this winter storm. In places closer to sea level, Beverly Hills saw 6 inches of rain, and downtown Los Angeles saw 4 inches. The National Weather Service said, it was one of the strongest storms to ever hit southwest California and even as the volume of wind and rain dropped, it continued to have significant impact including snowfall down to elevations as low as 1,000 feet. An interviewer asked an officer about the weather, and he said,  "Quite a remarkable storm the last few days with historic amounts of precipitation and snow down to elevations that rarely see snow," the LA-area weather office wrote.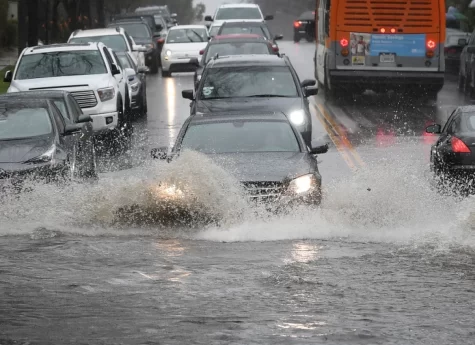 In Los Angeles, lightning strikes shut down LA County beaches and scattered bursts of snow, showers, and thunderstorms persisted. After days of fierce winds, toppled trees and downed wires, more than 120,000 California utility customers remained without electricity, according to PowerOutage.us.