6-year-old boy shoots teacher
This "intentional" shooting took place at Richneck Elementary School in Newport, Virginia. Which occurred on Friday, January 6th. Abigail Zwerner, a 25-year-old teacher, was in the middle of a lesson when the six-year-old boy took out the loaded handgun and fired it towards his teacher. Officials have said that this was not an accident, but an intentional shooting.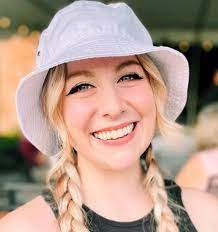 When this young boy aimed towards Ms. Zwerner, she held up her hand, the bullet passed through it and struck her chest. Zwerner immediately sent her 20 students to the hallway, and an employee rushed into the classroom to restrain the six-year-old boy. Police did confirm the 9 mm Taurus pistol was legally purchased by the boy's mother. They have yet to specify how the boy got a hold of the gun or if it was safely secured. The school was closed for two days after this shooting to get time to "heal".
Zwerners family has confirmed that "She has improved and is currently listed in stable condition," police said in a news release. Authorities said this young boy is currently receiving treatment at a medical facility. The parents will possibly be facing major charges, like child neglecting. The six-year old's family said he "suffers from an acute disability and was under a care plan at the school that included his mother or father attending school with him and accompanying him to class every day. The week of the shooting was the first week when we were not in class with him. We will regret our absence on this day for the rest of our lives."