Anaheim High School's New Principal
 This school year is full of new beginnings, and not just for our students. The previous year, Robert Saldivar, Anaheim's previous principal, was promoted to Executive Director of Educational Services of AUHSD. This led to Ruben Calleros becoming the new principal at Anaheim High School. Three years ago was his first year at Anaheim, but he quickly proved to be an incredible leader and will now serve a much larger role.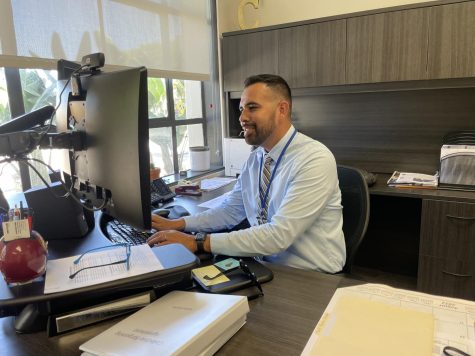 Calleros is excited to continue Saldivar's work as principal. He is also excited about Anaheim's new projects like the Schoolwide Capstone project, Anaheim's 125th Anniversary, and the upcoming all-weather track. Another noteworthy event he is excited about is this year's graduation ceremony. Given that he is heading into his 4th year at Anaheim High School, he first entered this campus alongside this year's seniors when they were freshmen.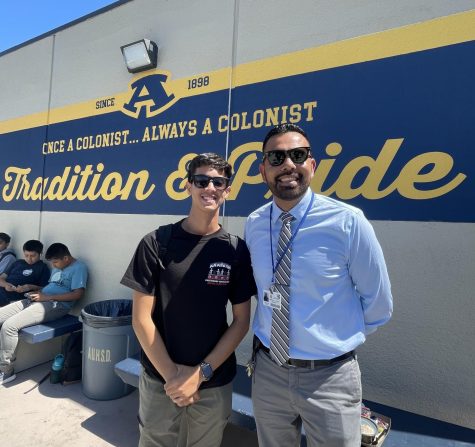 Having the title of the principal of Anaheim High School is something Mr. Calleros prides himself in, but he believes that "it is not a destination, it is a journey," because he recognizes his room for growth and understands that you never truly know where your journey will take you in life. When he first started as an instructional assistant, he did not know it would lead to him learning about his passion for working with students and teaching. 
As an assistant principal, Calleros worked on overseeing specific programs, discipline issues, and building relationships. He considers his new work very similar to previous years, but now with a bigger role. As a principal, he is supported by the assistant principal team to not only continue these tasks but oversee them as a servant leader. To him, servant leadership is leadership to serve the teachers, staff, and students. According to Calleros, it is about asking himself, "Who am I here to serve?".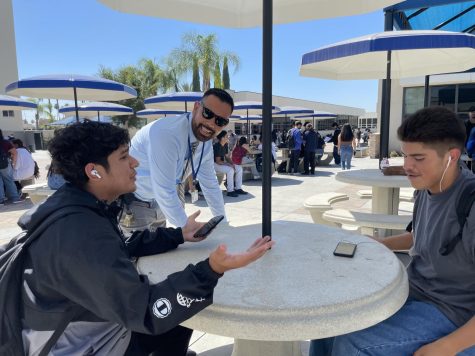 As a servant leader, Calleros encourages students to approach him during passing periods, near the quad during lunch, or in his office. His office, located in the main office, has an open door policy and students are welcome anytime they might need his assistance or guidance. Ultimately, he wants students to know he is here to listen and serve them.