We Can Support Ukraine
The citizens of Ukraine are facing a challenging situation. They need help from every country, including us. They need supplies, food, and essential things to survive. Most people wish to help but don't know how to. Therefore I've gathered some helpful resources and information that can be useful and make it a bit easier.
Children have significantly been affected by all this. According to the website, the Ukrainian organization's Charitable Foundation helps provide psychological and psychosocial support to children; according to the website, they've been helping children affected by the war since 2015. The website is very welcoming and organized, informing us about who they are and how they support the kids by providing simple things, for example, video storytelling. Another great website is Save the Children being part of the fundraiser or even sponsoring one of the many children in need of our help.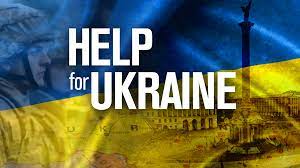 If you are looking for a safe website to donate money to, I suggest looking at care. They are raising money for the crisis in Ukraine; the funds will go to help to provide immediate aid, including food, water, hygiene kits, support services, and direct cash assistance. Many of the people in Ukraine need financial help.
Lastly, I would like to provide you guys access to  MSF runs a range of activities in Ukraine, working with local volunteers, organizations, health care professionals, and authorities to help people travel to healthcare facilities and access prescribed medicines. Their website provides a helpful summary of what's occurring to help keep you informed. Finally, I hope you guys decide to be part of the help Ukrainians require.