The Unanswered Plots of Euphoria's Season 2
Becoming one of HBO's most-streamed series, Euphoria has become a cultural trademark for freedom and fluidity for today's generation. However, its most recent season has left many unanswered questions. 
For those unfamiliar with the series, it touches on substance abuse, sexual assault, abusive relationships, teen pregnancy/abortion, and other topics. 
Averaging a total of 13.1 million views on its premiered second seasons, Euphoria has become the most successful series in HBO history over the past 18 years. Having received an Emmy on Most Outstanding Music Supervision and having lead actress, Zendaya receive an Emmy for Most Outstanding Lead Actress in a Drama Series, the highly successful second season anticipates further Emmy nominations for this new season. 
It hooks its viewers with plots that have caused discourse through multiple social media platforms, though, there seems to be a pattern of plots that never reach fruition in this second season. From scenes in the first episode of the premiering season to the finale episode's ending scene, viewers are left questioning.
(Spoilers Ahead)
Some of the viewers' biggest questions include:
What will happen to Fez? Did Lexi find out about Fez's arrest and Ashtray's death?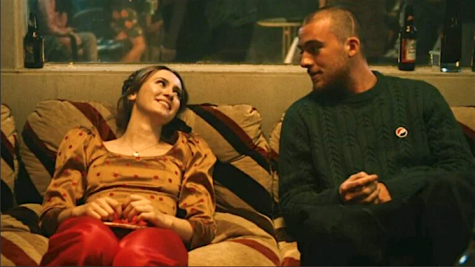 Regardless of Lexi's lack of screen time in the first season, she became one of the most appreciated characters of this second season. She was developing a romantic relationship with the protagonist character Fez. Viewers of the show greatly supported this relationship. However, the audience is left with a scene of Fez missing Lexi's play after having the SWAT team infiltrate his home and murder his brother Ashtray. 
Is RULES over?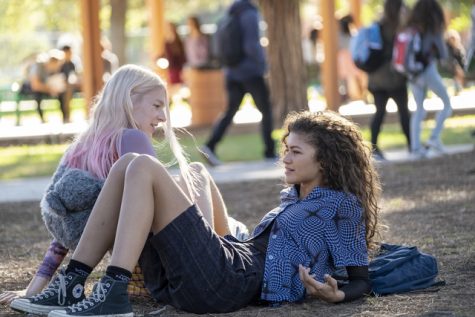 One of the main focuses of the first season is leading actress, Zendaya's character's relationship with Jules, performed by Hunter Schaffer. The characters' relationship development through both seasons becomes one of the show's main plots. It causes Rue to find happiness beyond drugs but later causes a relapse after Jules abandons her. After Jules exposes Rue's relapse to her mother, the characters' relationship ends. After not speaking and avoiding each other for the rest of the season, the finale episode shows Jules approach Rue. Rue only kisses her forehead and walks away.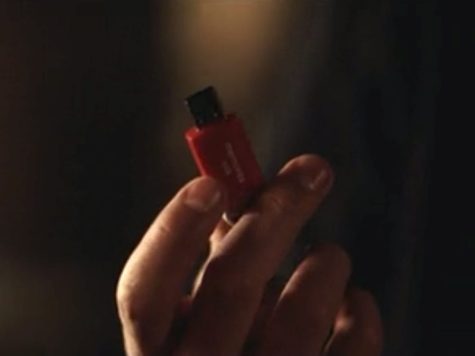 What is on Nate's flash drive that put his father in Handcuffs?
After hiding his sexuality and finding out he was a father to the child of his high school's sweetheart, Cal Jacobs attempted to live true to himself. However, it only brought trauma to his Son, Nate Jacobs, after finding out who his father was. It is rumored that Nate Jacobs exposed his father's sexuality through the contents of the flash drive, though its actual contents continue to be a secret.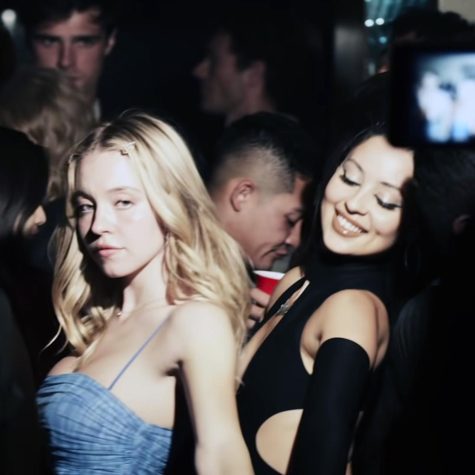 What can we expect from Maddy and Cassie's friendship after Cassie's betrayal to it?
After being involved in both a verbal and physical argument, both characters' friendship was deemed to have no reconciliation. However, both are seen conversing peacefully in the school bathroom in the episode finale. 
Just as fans didn't believe Euphoria could become more intense, the series has been renewed for a third season. Being left at multiple cliffhangers, the show's fans expect closure for the season's unfinished plots, though many wait to see what Sam Levinson has in store to develop the series and its characters.