Movie Review: Dog
The movie Dog, Staring, Channing Tatum as Army Ranger Briggs, has a unique way of showing the life of a pet owner; being a co-director and one of the main characters in the movie, Channing Tatum had an excellent performance, creating a sentimental connection with the audience.
The movie begins with Ranger Briggs having a concussion keeping him out of the line of duty. Officer Jones tells him that if he accepts the challenge to deliver Sergeant Rodriguez's (Rodriguez and Briggs were combat buddies) dog to his funeral, he will have a chance to get his spot back in the army. Ranger Briggs accepts the challenge of taking Lulu, the dog, to Sergeant Rodriguez's funeral. During his adventure to deliver Lulu to the funeral, they had some complications along the way. Lulu starts off on the wrong foot with her aggressive behavior due to her training.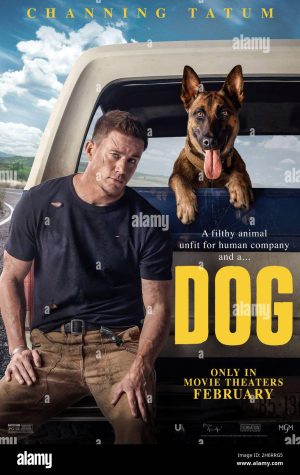 Ranger Briggs couldn't deal with her aggressive behavior and gave up on her. After leaving Lulu unattended, she destroys the seats of Briggs's jeep. As the movie progresses, they begin to have a better connection and have their moments together, enjoying life. In the end, they arrive at the funeral, where Lulu mourns her Sergeants death. The army wanted to put Lulu down because of her aggression and inability to control her; however, Ranger Briggs remembers all the memories he created with her and couldn't bear to let her be put down, and instead decided to adopt her.
My opinion of the movie is that it was an exciting movie, it gave me a sense of what it's like to have a dog and some challenges you face with them, but it also highlighted the memories you create with them. Some other reviews have been giving it a balanced review, with rotten tomato rating it 75% and IMbd rating it a 6.8/10.