The Process to an Elegant Execution
Anaheim High school's band directed by Mr. Garcia has begun preparations for future competitions. Events such as the Homecoming game, Band spectacular, and the Band and Choral Winter Concert are some of the many events that are quickly approaching. The following events take place in the next few months and require precision and elegant execution on part of the current AHS band students.
Band Director Mr. Garcia holds practices several times a week with all practices ending at 6:00 pm. At the beginning of practice, students separate into small groups according to the instrument they play. Students spend a few hours practicing among themselves and with fellow classmates. Towards the end of practice, they are expected to practice as a whole and expected to be synchronized.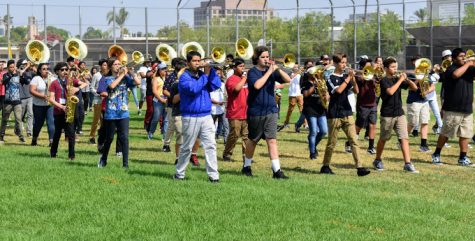 Although band students face criticism from their director, students use that criticism to improve as individuals and as a team. Students begin a routine and stop as soon as someone makes a mistake. The director will take this time to correct the mistake and help students apply the corrections. This process is done throughout the entire practice and students go home to reflect on their own performance.
About the Contributors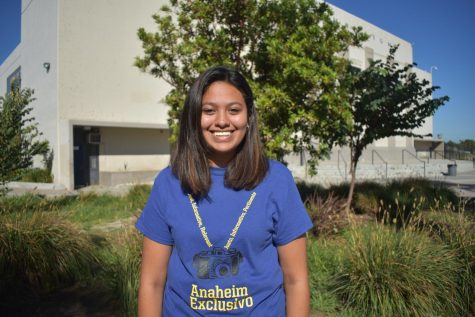 Gabriela Gonzalez, Reporter
Gabriela Gonzalez is a senior at Anaheim High School. She is seventeen years old and is involved in the Puente and Gold clubs at Anaheim High. She has...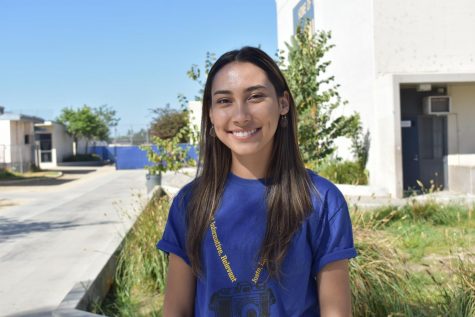 Lilibeth Moreno, Reportera
Lilibeth Moreno es estudiante de Anaheim High School está cursando el doceavo año. Ha sido parte del Dual Language Academy desde su séptimo año escolar...