Ms. Elizabeth Griffin
At a young age, Ms. Elizabeth Griffin resided in Singapore. Her move to Singapore was because her dad received a job offer to work as an engineer. She lived under strict regulations for ten years, such as, "You can't chew gum. If you are caught littering, you get a $1,000 fine, and if you are caught by a neighbor, they can report and fine you." The move back had a significant social and emotional impact on her school life.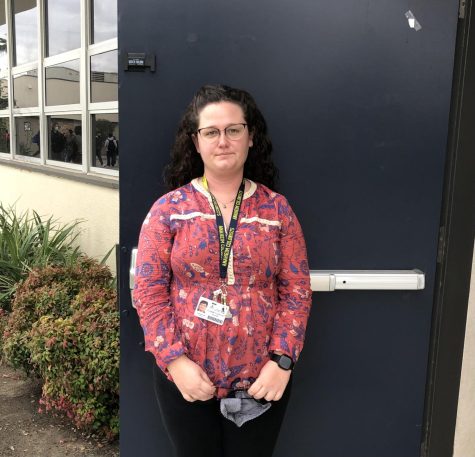 She studied in Singapore from kindergarten to ninth grade. She went to a Canadian school, which changed everything, "I learned Canadian history, I also learned French instead of Spanish and other things like that." When she returned to study in California, "It was difficult for academic reasons. My transcripts weren't accepted, so I had to redo some parts of High School."
"I had very mean teachers and was asked if I wanted to be a teacher, so I tried it and felt happy knowing possibly I am helping students." Ms. Griffin started her career as a shop teacher and spoke of her experience "It was terrifying we had a chop saw on wheels that didn't lock and had students walking around with power tools." Speaking of her experience now, "I'm more relaxed compared to my first years. At the start, it's about learning rules and techniques that work, and now all I have to learn is school culture." It is her first year at Anaheim High school, a former teacher at Conservatory in V.C.S.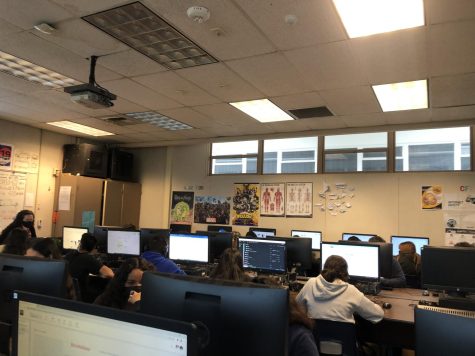 Ms. Griffin spoke about accomplishments "I am proud to say I am a teacher, Also of my master's degree and the race car I built." Ms. Griffin also has a "S.P.R.A.T." license, allowing her to do electrical work in high and hard-to-reach places. "I work with live entertainment and do that when I'm not teaching. After teaching, I would do that if I want to go that way". Something to accomplish "At some point in my life, I would like to visit all seven continents." 
"My message is that even if I don't know you, I believe that you have everything to be there for; although things can be discouraging to accomplish things you believe you can, I believe in you."