Million Dollar Ball
On Sunday, October 24, Tom Brady threw his 600th career touchdown to wide receiver Mike Evans. After scoring the touchdown, Mike Evans gifted the ball to a fan in the buccaneer stands. But was that the right choice?
Tom Brady wanted to keep the ball as one of the few pieces from his football history. They started negotiating with the fan offering him lots of memorabilia and cash incentives in trade for the ball. The fan ended up giving up the ball but at what cost? 
The fan received two signed jerseys and a helmet; a signed Mike Evans Jersey, $1,000 to the team store, 2 season tickets for the 2020-2021 season, and later Tom Brady added 1 Bitcoin(~$64,000).
Did the fan win the trade? Many people are speculating that the ball would have easily been worth over $1,000,000 after Brady retired.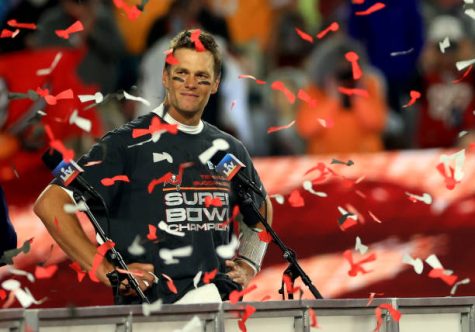 The bitcoin was added on Monday, October 25, 2021, while he was on the Monday Night Football broadcast with the Manning Bros where Payton Manning was mentioning all of the memorabilia that was given up for the ball when Brady said, "He lost all his leverage once he gave the ball away" and then said, "But I'm also giving him a bitcoin, that's pretty cool too, at the end of the day I'm pretty sure he's doing good." 
When we asked people what they would do if they were in the fan's position, we got many different answers. Some even went on to ask if the fan would make it out of the stadium with the ball. Many people might try and steal the ball if they saw it. Anaheim football player, Terrion Ballone, shared, "That he would have kept the ball," But when he found out what the fan got for it in return, his answer changed. He said, "I'm not sure anymore; it's hard because you could sell all the stuff and get more money."
In the end, Tom Brady was able to receive his 600th touchdown football back from the fan. Although the fan received nearly $100,000 in merchandise and bitcoin, the football itself would have cost well over 1 million dollars on the market.