Anaheim High School´s Track and Field.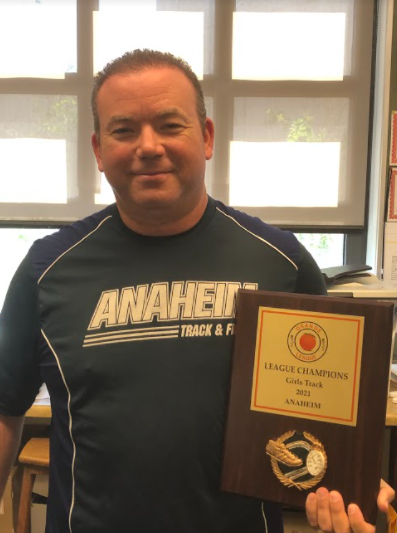 Track and Field's Head Coach Mr. Storm first became a Track and Field assistant coach 16 years ago, and five years later became the Head Coach.
"Track and Field is the sport that makes all other sports better" "It's awesome, it just means you're awesome"is the first thing Coach Storm had to say about Track and Field. He continued with "You can't do any other sport without doing something that we do in Track and Field."
Coach Storm decided to be a Track and Field Coach because he loved how it deals with different types of athletes all at once. There are runners who are faster, runners that are stronger, and kids that can jump really well. "It's just a sport for any athlete,". 
Track and Field is all about trust. Coach Storm states,"I have to be able to trust the athletes out there to do the right thing every time so it's the type of athlete that's out there. There's only five adults and over a hundred kids on the team so I have to be able to trust my athletes to do what they're supposed to do. So Track and Field is all about trust."
"I think the most memorable moment was when I was able to tell the team that they were the league champions, nobody remembers the last time it was, so we're thinking, at least 20 maybe 30 years ago, that the team won league so that was a really big moment to tell the team. They had won after so long of not winning and telling them they won was a great experience."
"The idea was to figure out where the other teams in the league were weak at, and become stronger in those areas to gain those points." For example, he knew that the team struggled a bit with Santa Ana valley because they were equal in strength to the other teams, but he also knew that the second and third places were weaker in the hurdlers so he found hurdlers to do that. He also knew that they would do really well in the field of events like throwing and jumping and so putting the right people in the right spaces and working hard is the reason why they won.
Each runner is different so there's not one thing Coach Storm does to motivate the runners but many different things to do depending on who needs to be motivated. "Track and Field is the kind of sport which is intrinsically motivated so the athletes motivate themselves." "We don't yell at athletes like basketball coaches, football coaches, or things like that, but what we really do is that we make sure that athletes understand that they're only competing against themselves." "They're just trying to do better than what they did before. Every week they should get better and better by pushing themselves and by working hard and that helps motivate athletes into doing better than themselves."
"As a Track and Field coach of course I would recommend people to join Track and Field," says Coach Storm. If you're an athlete in any sport that wants to do Track and Field as long as it doesn't conflict with a different sport that's in the same season as Track and Field is then you should go for it. Coach Storm shares that "No matter what sport you're in, Track and Field will help you become better in your original or any other sport you are involved in, because Track and Field is the foundation of being an athlete. Everything you do in any other sport, you do in Track and Field."
Jennifer Serrano, is a runner part of the Anaheim High School's Track and Field team. Jennifer first joined Track and Field her freshman year. She joined since she was previously in Cross Country and as a way to  improve her running time and to prepare herself for the next Cross Country season.  
"Track and Field is a love and hate relationship that all runners on the team can agree on,"Jennifer said. She talked about how at first it's kind of tiring and there are times when you hate the sport but at the end of the day she enjoys it because she likes the feeling of working hard, winning, and receiving what she deserves.
Being a part of the Track and Field sport runs in Jennifer's family. Every member in her family had ran for Anaheim High School's Track and Field and Cross Country teams.
 Jennifer shares how she felt after receiving a winning medal."I was kinda surprised with myself when I received my winning medal because I didn't think I was going to get one for that race which was the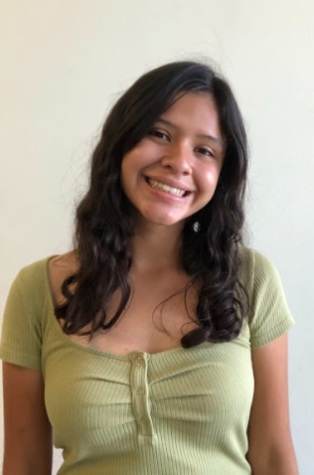 hills invitational because I had always missed it by four or more people and then this year, my last year running I got 13th place." She continued with "I liked the feeling of winning because I worked really hard to get where I am today." She also mentions how her dad was there to support her. She loves making him proud, proud of how she got top fifteen and how she worked really hard.
Jennifer said, "You should go try out for Tracks and Field. At first you may think otherwise because "oh my god it's so hard and you have to run", but in the end it becomes easy. Like yes, we do run a lot but it's the bonding and feeling when you go to track meets that make it better." "Over the years I have gotten close with the other runners. Yeah we may have our own little groups but in the end we're all one big family and support one another."