Raiders Carl Nassib Becomes First Active Gay NFL Player
Raiders NFL defensive end Carl Nassib made history this past offseason by becoming the first active NFL player to come out as gay openly. In addition, he donated over $100,000 to The Trevor Project, a crisis intervention organization dedicated to the LGBTQ youth.
Before Nassib openly came out, only a handful of NFL players came out after their NFL careers. Such as Wade Davis (2012), Ryan O'Callaghan (2017), and Kwame Harris (2013), to name a few who have battled the criticism. After their careers, they decided to share their secret to avoid discrimination and potential hatred when the LGBTQ community wasn't as widely accepted.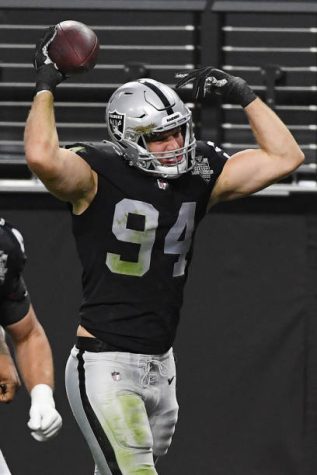 Once the news of Carl Nassib broke, the media and people all over the internet supported Nassib and his bravery for not fearing the potential threats and criticism he would face. Teammate and Raiders quarterback Derek Carr said, "We're still a family when we come into this building. We better treat him like such…" And Raiders owner Mark Davis mentioned, "It doesn't change my opinion of him as a person or as a Raider."Even NFL fans across the nation didn't change the way they viewed him, as they supported him even more than his jersey being the top-selling jersey at the time, according to Fanatics.
Sports analysts and reporters had questioned Nassib's ability to perform on the field with the news causing him distractions. When week one of the 2021 season came along, Carl Nassib and the Raiders faced the Baltimore Ravens in a nationally televised Monday Night Football game. With the game ending later than scheduled, Nassib forced a fumble on 2019 MVP Lamar Jackson to force the game into overtime, leading the Raiders to a 33-27 victory. 
Along with saving the game for the Raiders, Nassib is saving lives with a generous $100,000 donation to The Trevor Project.  This project supports LGBTQ youth. This generous donation will help us scale our life-saving crisis services to reach the more than 1.8 million LGBTQ youth who seriously consider suicide each year in the U.S."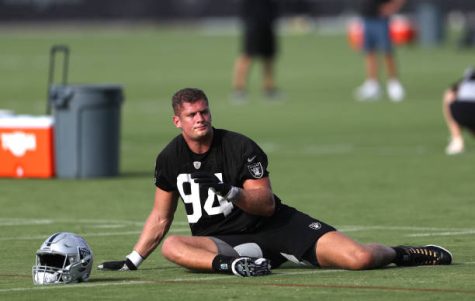 Sources:
https://www.thetrevorproject.org/blog/the-trevor-project-thanks-nfl-player-carl-nassib-for-living-his-truth-supporting-lgbtq-youth/
https://www.nbcnews.com/nbc-out/out-news/las-vegas-raiders-carl-nassib-makes-lgbtq-history- Game-saving-play-rcna2004
https://www.nytimes.com/2021/09/19/sports/football/carl-nassib-raiders-gay.html