California's recall election: What Does it mean for the rest of America?
On September 14, millions of Californians were asked two crucial questions: Should Gavin Newsom be recalled? And If recalled, who should replace him? The answers to these questions will shape the future of American politics for years to come. 
How does the election change politics? It's simple, Newsom was endorsed by Biden and several other democratic household names who were tested on whether they had any real influence on American politics. On the other hand, Republicans were tested on whether they still had voter support a year after Donald Trump's Presidency, which ended with two controversial impeachments. Both sides of American politics were tested on their influence for future elections. If Newsom won, the democrats would be noted as the favorites for incoming elections. If Newsom was recalled, Democrats would lose much of their influence after winning the Presidency and Congress, leaving Republicans as the majority party once again. 
However, Republicans were already at a disadvantage. The California recall will reach costs of almost $300 million. Paid for by taxpayer money. Many Californians are concerned about whether the costs are beneficial to them, considering the harsh economic year from the pandemic. Thus, many Californians voted against the recall in retaliation for the high price on the state's taxpayer money.
On September 14, 5.8 million Californians voted No on recalling Governor Newsom. Newsom avoided a recall with an overwhelming win of 63% of voters supporting him. Only 36% of Californians, around 3.3 million voters, voted in favor of the recall, falling significantly short of the 50% requirement.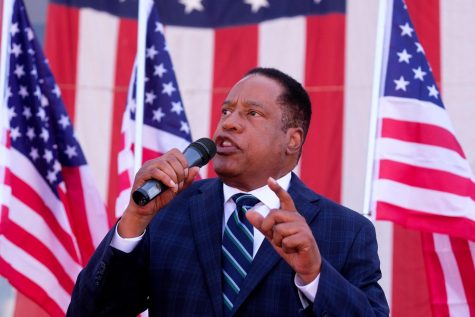 The results in favor of Newsom solidified the hold Democrats continue to have on American politics after Biden won the Presidency. Americans are seeing a shift in power from the Republican party to the Democrats. Democrats hold the majority in the House of Representatives, Senate, and the Presidency. 
The most viable Republican candidate for the recall was Larry Elder, who held a 41% lead. According to The Sacramento Bee, in an orange county rally, Elder said to his supporters, "Let's be gracious in defeat…We may have lost the battle, but we are going to win the war." He hints at his plans to run once more for governor in the gubernatorial elections taking place next year in November 2022.