Covid-19 Vaccines: Should we take them?
Scientists have developed vaccines to help our immune system fight the Covid-19 pandemic. Now many are asking whether it is safe to take it.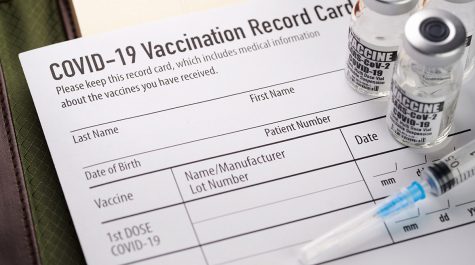 One teacher at Anaheim High School, Ms.Majewski, states she had a positive experience receiving the covid vaccine,  Johnson and Johnson,  at Loara High School. She says, "It was very organized and very fast." Her opinion on the extra dose is, "If that's what the experts say we need to do, then that's what we need to do. I believe in science, I believe in doctors, I believe in the government. The CDC is giving the very best information that they have for us. If they tell me I need to get another shot, I would go and happily get it as soon as they tell me to." In her case, she would be open to receiving a second dose since the Johnson and Johnson vaccine is a single shot. Ms. Majewski feels confident about receiving the covid vaccine. She trusts our government and doctors. In another interview Diego Trujillo, a student from Anaheim High School, says he still feels concerned about vaccines. The reasoning being there is a lot of research, but he is a bit skeptical of the short amount of time it took to make the vaccine. The Pfizer vaccine was authorized by the FDA and recommended by the CDC.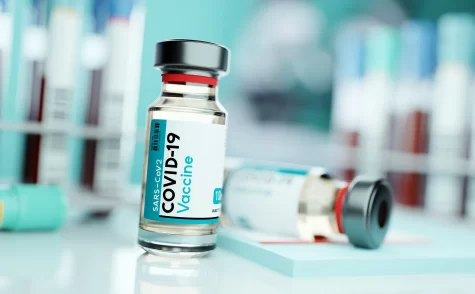 Coronavirus first appeared in the U.S. in January of 2020. Since then, scientists and health professionals have been trying to find a cure for this.  The first vaccine was approved in December of the year 2020. There have been many questions on how vaccines affect our health and many opinions on taking this vaccine. Currently, the U.S is debating whether to have another dose available, a third dose for many. While in other places, like Israel, they wonder if they should have more than a third dose. Pfizer has been testing a vaccine for kids under 11 years old and above five years old. They introduced a ten micrograms dose of the Pfizer vaccine to 2,268 participants ages five to 11 years. Dr. Scott Gottlieb, a Pfizer board member, has said that the vaccines for 5 to 11 years old will be available by the end of October.