Getting to Know the Anaheim Staff in the Main Office
Anaheim high school has returned to in-person teaching after a year of online school during the Covid-19 pandemic.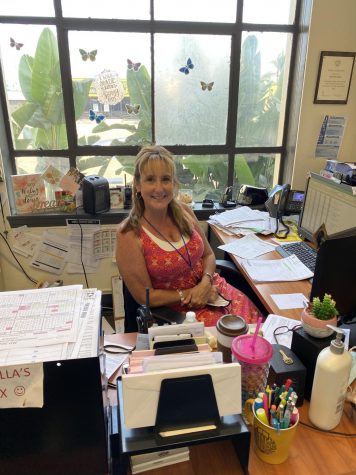 Many incoming and returning students will meet new staff ready to welcome students back to Anaheim High School. Here are some of the staff you will be interacting with within the school's main office.
The main office is found in the main buildings of the school, marked with Anaheim memorabilia and its name painted around the door. Inside the main office are three secretaries: Ms. Ortiz, Mrs. Azenon-Vargas, and the Senior Administrative Assistant, Ms. Deem.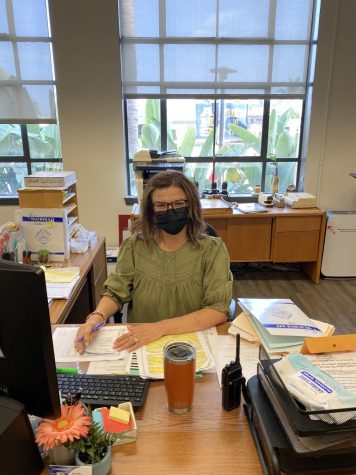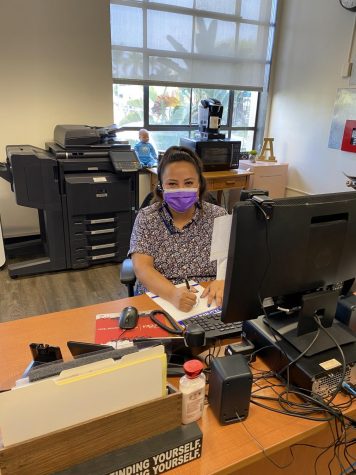 Our wonderful secretaries are in charge of anything regarding parent-teacher interaction. They handle parent meetings, schedule sit-down meetings with our Assistant principals, and have forms you may need for school or outside of school. The Senior Administrative Assistant assists our principal, Mr. Saldivar. Her work also makes sure the school is being paid appropriately and takes care of school orders regarding books, forms, or exams. Our secretaries wish every incoming and returning student a great year and offer insightful advice; "Don't be afraid to ask questions and get tutoring when offered the opportunity."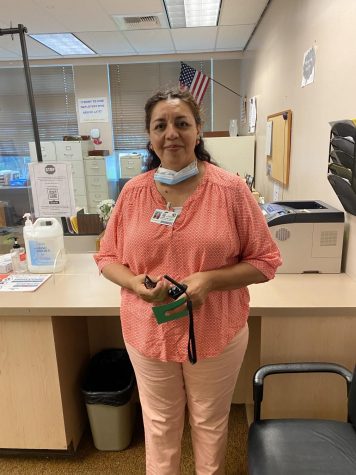 The next group of staff found in the main office is our hardworking attendance staff. The attendance office staff consists of our attendance secretaries, Ms. Marquez, Mrs. Perruzzi, and Mrs. Melendez. Mrs. Perruzi is bilingual, so both Spanish and English parents and students can interact with her. Ms. Marquez has 33 years of experience in the field, making her qualified to answer any questions you may have.
The attendance secretaries work together to fill in tardies and verify absences every day. Ms. Marquez and Mrs. Perruzzi will greet you as soon as you walk into the office. Ms. Melendez can be found all around the main offices, helping both offices stay on schedule.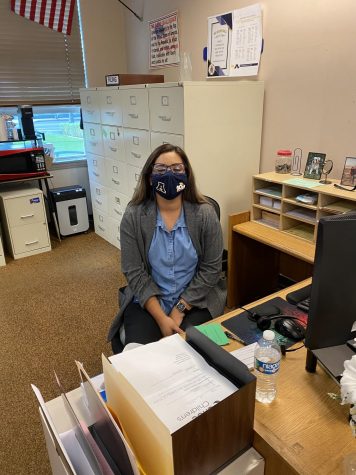 These secretaries work together to take attendance and verify the absences of every student in the school. Ms. Marquez and Mrs. Perruzzi are the secretaries to see when a student needs an excused absence or when a student needs to leave early. 
Last but not least, we have the Anaheim administrators. In the main office, we have our principal Mr. Saldivar who facilitates everything in our school, including events, fundraisers, and sports rallies. He makes sure that our school is secure, funded, and we learn in the best environment possible. The assistant principals can be found in both the main office and the attendance office. Mr. Calleros can be found in the main office, while Dr. Valdez can be found in the attendance office. Our administrators can also be found walking around school and during lunch, so don't be afraid to say hi!