Facing Challenges with Mr. Saldivar
Throughout the past year, millions of people worldwide have been faced with challenges due to the Coronavirus pandemic like job loss, financial instability, isolation, depression, and deaths of loved ones, to name a few. Anaheim Exclusivo spoke with Mr. Robert Saldivar, Anaheim High School's Principal, on the challenges he has faced in the last couple of months and his advice to others facing difficult times.
"There's been a lot of struggle, a lot of challenging times, a lot of trying times for our students and families for a lot of different reasons. Covid has obviously magnified that for more families," he expressed.  The zip code where Anaheim High School is located,92805, and many other zip codes in Anaheim and Santa Ana, have been disproportionately affected by the coronavirus and have been labeled as "hotspots" in Orange County. 
Besides the challenges brought by the coronavirus pandemic's ripple effect, Mr. Saldivar has also had to overcome other personal struggles with his family.  This past October, Mr. Saldivar's 10-year old daughter, Jocelyn, was diagnosed with a brain tumor. Jocelyn is the youngest of three and loves to play soccer, but she hasn't been able to get back on the field as she's recovering from the different surgeries she has had to remove the tumor. " She's doing well, she's definitely a little fighter just like she is in life and like she is on the soccer field." says Mr. Saldivar, who is also thankful for the overwhelming support he has received from the AHS community, " You know, obviously it just speaks volumes to the kind of students,  families, and staff that we have in this community — people that are truly compassionate and humble and just very caring about their own community and their own people."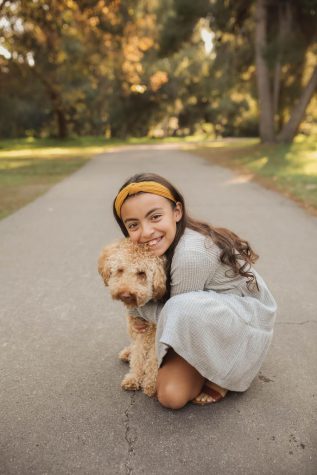 As students go into their 2nd semester of the school year, it is obvious for everyone that online school has made it more difficult for teachers and staff to engage with students. Still, Mr. Saldivar thinks students must open themselves to others they trust, whether it's a coach, a counselor, a teacher, a staff member, or whoever it may be when facing a challenge or struggling. "What we want to do is help and support in any way that we can, whether it's linking them to resources, whether it's just there to listen, provide our condolences, whether it's keeping them in our thoughts and prayers. We do whatever we can to provide any layer of support. So what I do encourage our students to do is to reach out; that's what we're for. I'm not saying we're going to make things better but what I am saying is we're going to do whatever we can to help and support and try to make things better." 
Saldivar believes that educators are much more than just educators, " I think a lot of us see ourselves as mentors, coaches, people that can provide advice and support for our students and families aside from just teaching. This is why we're in education for those of us that are in education. I think we come to work at a school like Anaheim High School because we know there's a lot of need. " 
Saldivar also believes that challenges are a part of being successful and persevering in life, that life isn't easy and never will be. Still, everyone has a choice on how they want to respond when faced with adversity in life. " At the end of the day, we want our kids to be successful and preserve in life, and that means that you're gonna have to get through challenging times. We want you all to be successful, and there is not one obstacle that can stop you from doing that."