The Obvious Difference in Police Response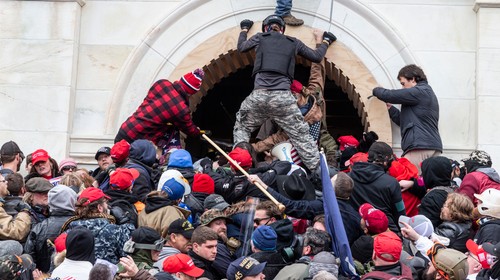 On Wednesday, January 6th, 2021, The U.S. Capitol was breached by the Proud Boys and other Trump supporters because of President Trump's baseless claims of an illegally stolen election after falling short of many votes now President Joe Biden.
Many Americans are upset about the police's response to the brutal assault that began to occur at the hands of Trump supporters and the so-called Proud Boys. It first began as a protest outside the Capitol to protest baseless claims of an illegal election and quickly escalated into violence as they stormed inside The Capitol. Inside were members of Congress and many other politicians fearing for their lives. Many Americans are outraged after Wednesday's fateful events because they did not respond to these Proud Boy protesters how they handled Black Lives Matter protesters.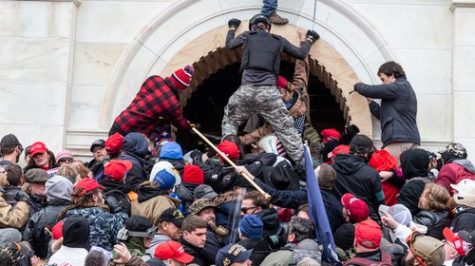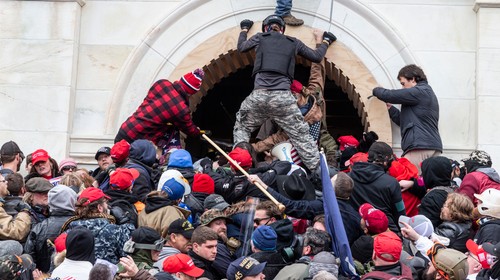 We can all surely recall the summer of 2020 full of nationwide protests demanding Justice for George Floyd, who died at the hands of Minneapolis police. Protests resulted in the officers involved in his death arrested and charged. These BLM protesters were immediately met with Police in riot gear armed with assault rifles, pepper spray, and tear gas, with some states even activating the National Guard.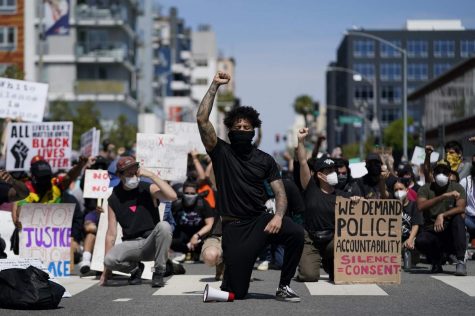 On Tuesday, January 5th, 2020, President Trump's held a "rally to save America," where the President repeatedly stated it was a stolen election. According to The New York Times, President Trump made repeated appeals to his supporters to attend the march the next day, promising it would be "wild." The proud boys, along with other Trump supporters, then announced they would, in fact, be marching to the U.S. Capital and were ready to take back the stolen election for their President. Yet, there was no immediate response to these allegations by law enforcement until it was far too late.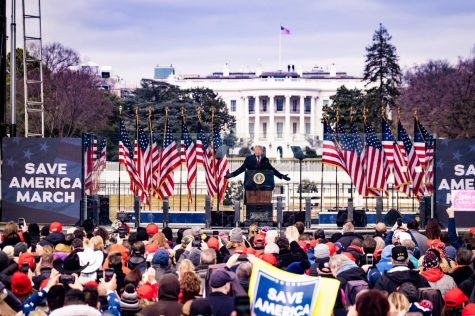 Instead of being met with the National Guard, these Trump supporters were met with few Capitol police officers who allowed them to walk up the stair. In contrast,e others climbed along the Capitol to gain access to the federal building because they were underwhelmed and unprepared for this violent assault. The Proud Boys were able to walk down the capitol's halls and vandalize any property they could get their hands on, even tearing down an American flag and replacing it with a Trump flag.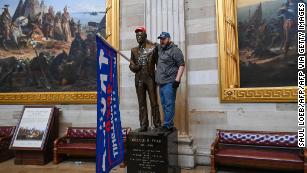 Amidst all this chaos outside the Capitol, fearful Congress members and other powerful politicians, including Vice President, Mike Pence, were evacuated from the chambers, which was also later breached by the Proud boys a short time later. Control of the Capital was not regained until later that afternoon when the National Guard and homeland security arrived.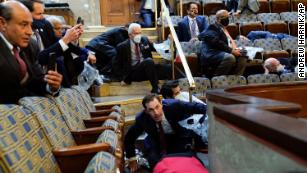 "When Black people protest for our lives, we are met by National Guard troops or police equipped with assault rifles, tear gas, and battle helmets. When white people attempt a coup, they are met by an underwhelming number of law enforcement personnel who act powerless to intervene."
— Black Lives Matter (@Blklivesmatter) January 6, 2021 
This message from the official Black Lives Matter Twitter account read what many minds are thinking after the unforgettable breached on Washington's U.S. Capitol. They also called out the "hypocrisy in our country's law enforcement response to the protest." Claiming white privileged played a large role in the underwhelming number of law enforcement. If if they had been people of color, they would have been met with "police equipped with assault rifles, tear gas and battle helmets." said another BLM tweet read according to People.
Sources:
https://people.com/politics/black-lives-matter-call-out-stark-differences-in-police-response-to-racial-injustice-protest-versus-capitol-riots/ 
https://www.nytimes.com/2021/01/09/us/capitol-rioters.html 
https://www.cnn.com/2021/01/06/politics/us-capitol-lockdown/index.html
https://www.vice.com/en/article/88av7p/polices-failure-to-control-the-pro-trump-mob-at-the-capitol-was-a-blatant-display-of-white-privilege