Videojuegos Populares Durante la Cuarentena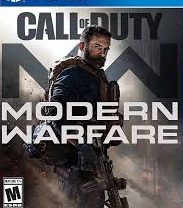 Durante el tiempo de cuarentena, muchas personas, principalmente jóvenes, han estado jugando videojuegos sin parar. Muchos juegos como "Call of Duty Modern Warfare", "Fall Guys",  "Grand Theft Auto V" y muchos más han visto un aumento de personas que los juegan. 
    El fenómeno de los videojuegos conocido como "Call Of Duty", ha estado en su apogeo desde 2012 cuando se lanzó "Call of Duty Black Ops II". Esta vez es un juego llamado "Call of Duty Modern Warfare". El juego ya era grande, pero cuando agregaron el modo de "Warzone", mucha más gente comenzó a jugar. Un estudiante de Anaheim High School y jugador de tiempo parcial dice lo siguiente, "Desde la cuarentena, no tenía nada más que hacer, ya que estaba atrapado en casa todo el día, así que comencé a jugar "Call of Duty Modern Warfare". Especialmente "Warzone" porque es gratis, ya mucha gente como yo le gusta el "Battle Royale."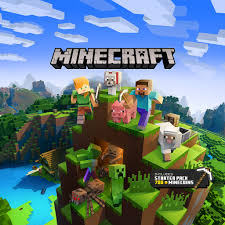 "Fall Guys" es un juego reciente que se ha vuelto extremadamente popular durante la cuarentena. También es un juego gratuito para jugar, y es otro de esos modos "Battle Royale". Parece un juego de niños, pero muchas más personas de  generaciones mayores, como adolescentes y adultos, parecen estar jugando más. El estudiante José Rocha de Anaheim High School dijo, "Yo también he estado jugando este juego y puedo decir que es lo más divertido que he  jugado en un multijugador gratuito en mucho tiempo. Este juego en general tiene un aspecto muy ridículo, pero puede volverse muy intenso cuando estás en el calor del momento. Este juego me hace levantarme de mi asiento si no me estoy concentrando."
    Otros juegos como "Minecraft", "Animal Crossing", "Grand Theft Auto V" y muchos más han sido juegos bien populares desde la cuarentena. La razón es que realmente no hay nada más que hacer cuando estás atrapado en casa todo el día. Jorge Quintero de Anaheim High School dijo, "Bueno, realmente no hay mucho que podamos hacer al respecto. No es realmente saludable, pero oye. Me estoy divirtiendo, tú te estás divirtiendo y muchas más personas están en paz divirtiéndose, y probablemente seguirá así durante mucho tiempo."
    La comunidad de jugadores de ahora en adelante solo puede crecer a medida que salgan nuevos juegos en un futuro cercano. La cuarentena para muchas personas no ha sido tan mala como para muchas otras, debido a que tienen algún tipo de juego a disfrutar cada día.