Senior's Guide: How to Make the Most Out of Your Last Semester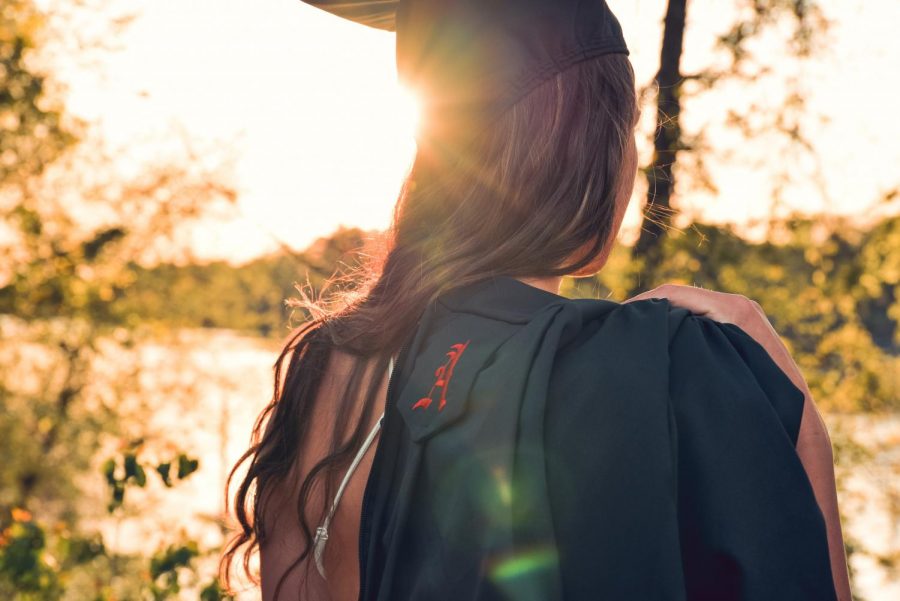 The 2019-2020 school year is gradually coming to its close. Students have returned to their classes after a nice winter break, ready for what the new semester has in store for them. For seniors, this semester will mark the last of their days in high school. With graduation coming up quickly on May 21st, seniors have a lot to think about. A lot of seniors find themselves asking an assortment of questions like, "How can I make the most out of my last semester?", "Am I ready to leave?" and the dreaded "What's next for me after graduation?" Fear not Class of 2020, I am here to help relieve some of the stress and help answer some of your questions with this Senior's Guide on How to Make the Most Out of Your Last Semester.
The first thing to remember is that this is going to be a stressful last semester, and it is imperative to take care of yourself and your mental health. After conducting a survey on seniors' thoughts going into their final semester, it became clear that the majority feel worried above all else. It's easy to feel this way since there is a lot to worry about. Seniors have to stay on top of their grades, make sure they are meeting all of the graduation requirements, plan their future, fill out college applications, wait for college admission decisions, participate in school activities. All the while taking care of their busy family and personal life. One senior said, " I believe I won't get accepted into any college, and I will be depressed if so, and I don't want that to happen."
Though this last semester might be stressful, the most important thing to keep in mind is that you need to take time to focus on yourself and your mental health. We all get worried, but we can not let the stress of graduation affect us in a way that could potentially damage us or our future. I encourage all seniors to go above and beyond and take a little extra care of themselves throughout this last semester. (Teen stress/anxiety hotlines listed below).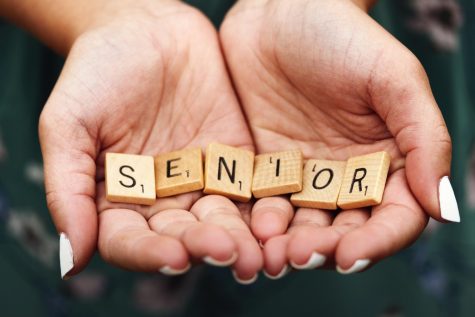 My second piece of advice would be to make sure all is well academically. If you are worried about passing a class, make sure you are keeping up with all of your work. Turn in any late work if that's a possibility. Talk to your teachers; they are there to help you! There is no shame in wanting a better grade, and the worst they can say is no. Keep track of graduation requirements and make sure you are meeting them. Double-check and make sure you have all of your A-G's and community service hours. If you don't, then don't worry, we have a team of counselors who will be happy to help! One senior said, "I don't want to struggle, especially in my senior year." Don't worry; you don't have to!
If procrastination is something that you struggle with, then that is something that needs to be fixed ASAP. Take a look at your habits and see what is preventing you from reaching your full potential. Whether it's your phone, videogames, Netflix, or some other distracting obstacle, make sure you have a way to regulate it and/or set it aside until your work is complete. It won't be easy, and you might not be able to cure your procrastination instantly, but be patient with yourself and keep trying. You will be rewarded with a priceless feeling of accomplishment if you persevere.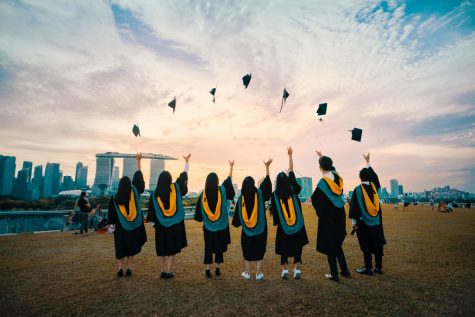 Lastly, remember to have fun. We are only this young for so long. Graduation will mark the start of a new and more mature life. We will have all sorts of responsibilities, and we will embark on a new path towards adulthood. But until then, let's enjoy the last few months of our high school career. Go out of your way to make new friends; it's not too late. Spend time with those that you love. Go to high school events like sports, games, and dances. Sadie's is coming up soon, and so is prom! Step outside of your comfort zone and live while you're young. Dress out for spirit days, attend VAPA performances, and show school pride during pep rallies! All of these things were designed to give you a fun and well rounded high school experience, so take advantage while you can. It's 2020; it's YOUR year! Make it the best year. 
There's a lot to look forward to going into this next semester, but more importantly, this next chapter in our lives. None of us know what the outcome may be, but we all have to embrace it, so it is my deepest hope that we can all step into this new phase of our lives with a high head and a sense of overwhelming positivity. As a senior here at the colony said, "What's not to love about Anaheim High? This is the place where I grew into who I am today. All of the friendships, the hardships, the teachers, and everything in between have molded me into the person who I am now, and I would not have asked for it to happen any other way. We have been given so many resources for our future, but we never expected the future actually to come. Well, it's here now, and it's time to say goodbye. It's time to enter the next stage of our lives, full of new experiences, accomplishments, and goals. No matter what happens though, I will never forget Anaheim. I will never forget the imprint it's left on me, and I hope I left my imprint here aswell. It's really true what they say…Once a colonist, always a colonist."
 1-310-855-HOPE (4673) or 1-800-TLC-TEEN (852-8336)
About the Writer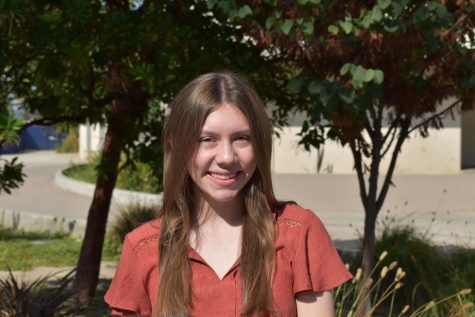 Maegan Davis, Reporter
Maegan Davis is a senior at Anaheim HS who is also a bilingual student fluent in English and Spanish. She enjoys playing the piano and ukulele while also...