Anaheim High School Ready to Welcome in New Students
In the past years, the United States experienced an influx of immigrants from countries around the world, especially Central America. Some countries have many problems with gangs, lack of work opportunities, and the economy. That's the main thing why they emigrate.  They are following a dream for a better life and education for their children. Those are some of the reasons why so many migrated from their homelands — making an absolute decision to leave their birth country, their family, and everything behind.
With that said,  Anaheim High School opens its doors to the immigrant students recently exiting the immigration detention centers. Anaheim High School provides aid for those students who need emotional, academic, and psychological support. One of the biggest concerns for these students is to acquire the language. The challenge is to learn and become fluent in English. On our campus, the students will receive incredible support and kindness given from an ELD teacher named Steven Belyea. He's the first teacher to open his doors and welcome in these students. I interviewed him about his responsibilities when these students come to Anaheim High School.
 Mr. Belyea was very kind, and he accepted our interview, telling us what he is planning to do to support these students, "Well, you welcome them in, they become part of the classroom family, and again they are not going to be alone. Other people have gone through similar situations, so once they start connecting with people in the classroom that helps them. I think it feels like a sense of belonging here and then just making sure to include in everything. We always introduce each other, where we are from, what are our favorite things, and that's a kind of standard and people go, 'oh okay' and that starts conversations too, and then they have people with who to talk with."
Apart from this, these students are not at an age when they still need guidance. They still haven't developed the responsibility to do certain things, and the parents are responsible for guiding them through means of advice and education. Unfortunately, many children come to this country without their parents.  As a teacher and parent, Mr. Belyea shared his feelings about how he can help these students. "Be available to the students, anything that if they ever want to talk or if they ever want to make themselves available or if they need a place to go after school and increase their confidence. You know, thinking from a parental point of view, you always want the best for your own kids."   Mr. Belyea explains, letting us know that as a parent, he will do the necessary things to help these students.
One of the many Bilingual Instructional Assistants of ELD, Mrs. Raquel Villegas, provides support to these students who need extra help learning English. We were interested to know what her job is about and the connection made with them. Mrs. Villegas' job is translating, and she shared with us her connection with ELD students. "The type of connections that I have is being able to know their background, see where they are coming from, now can I go about helping them in the different areas that they need, try to find out what their background schooling is, some of them have a higher education and some of them really never went to school so it is kind of gives me an idea where to go about helping them in the areas that they need the most help."Mrs. Villegas offers her services in different subjects such as Language, History, Economics, Science, and Health as well.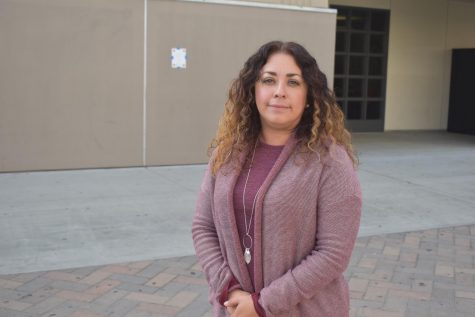 Unfortunately, the majority of these students suffer from poverty. Anaheim High School provides help by assigning a person to help families and our community. Ms. Yuriko Maldonado is a Family and Community Engagement Specialist, the person in charge of bringing the necessary help. Ms. Maldonado described what her job is about. "I wear various hats. Mainly, I'm in charge of Family Community Engagement, which means I am involved in coordinating different classes and programs to have our parents more involved in our school. I work very closely with their PTSA and our parent volunteers. I am in charge of coordinating a parent leadership academy and a parent ambassador program in our school. Also, I work with providing resources to our families and our students with that I mean community resources, so say for example, if a family is in need of food, sources with housing, resources with clothing, I can help guide them direct them to sources in the community that can help meet their needs. I also coordinate our colonist's closet. It's a room in room 26 where we have different donations. Clothing, hygiene items, non-perishable food, so if we have a family who's in need of getting items from there, we can take them there. I take them there, or any other staff member who knows about it can take them there, or we open it at specific times for our students during the  week." Ms. Maldonado also shared her email in case anyone needs help. You can reach her at [email protected].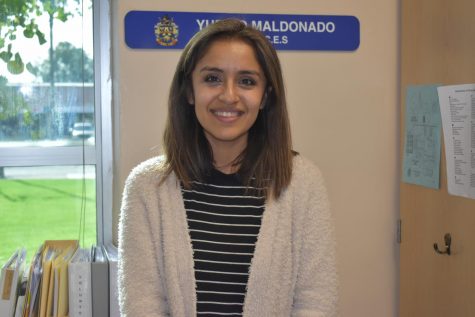 However, Anaheim High School is well prepared, so our students cannot have problems and limitations to enroll in their educational development. All the new students coming to school are welcomed to develop their knowledge. We want to thank all the staff that provides their unconditional support to these students.