Antonio Brown Accused of Sexual Harassment and Rape
Football player Antonio Brown who is the wide receiver for the New England Patriots was accused by his female trainer Britney Tayor of allegedly raping her. Taylor accused Antonio Brown of three separate incidents of sexual harassment, two in June of 2017 and another in May of 2018. Antonio Brown has denied all the allegations. The Lawsuit was filed on September 10th, 2019.
Britney Taylor is a 28-year-old gymnast who met Antonio Brown at Central Michigan University where they both attended. Taylor was then hired as his trainer. Taylor stated that the first sexual assault occurred on June 20th of 2017, but she preferred to forget that the incident occurred. That same month there was another incident that caused Taylor to quit working for Brown. In March 2018, Brown contacted Taylor to apologize and stated that he would no longer be sexually pursuing her.
After the apology, Taylor decided that she would come back and be his trainer on the condition that she would not be harassed. However, in May 2018, Brown, Taylor, and a couple of other friends attended a club in Miami. On their way home, Brown went to Britney's hotel, where the third allegation of sexual misconduct occurred. Taylor decided to once again quit working for Brown after that incident. 
Since May 2018 Taylor says she tried to forget and move on as if nothing ever happened but she couldn't. Britney claims that she suffered near-daily panic attacks after Antonio Brown allegedly raped her. Brittany Talor says she also suffered from dysnomia and would have frequent suicidal ideations. Taylor also lost 30 pounds. Britney Taylor couldn't process the situation, and she felt betrayed and violated. 
I asked Marco Aguayo for his opinion on the situation. He said," I can't believe that an NFL player would sexually assault his personal trainer, even though he says he is not guilty. I do believe he did since the women affected by him came out to speak up and create the lawsuit towards him, saying that Antonio Brown sexually assaulted her three times." I also asked Isaac Pineda what his opinions were on Antonio Brown being released by The New England Patriots and this is what he said," I can't believe that he would sexually assault a woman, knowing that he could face a lawsuit. To me it was crazy that the New England Patriots have decided to release Antonio Brown on September 20th, knowing that they had just got them." 
About the Writer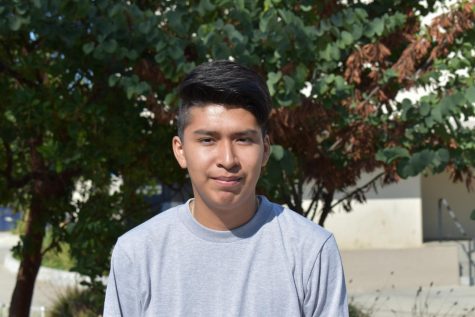 Adrian Flores, Reporter
Adrian Flores tiene 16 años es un junior de Anaheim High School al que le gusta jugar fútbol, ver películas, shows y escuchar música. Su meta para...