Mrs. Ortiz Brings the Circus to Anaheim High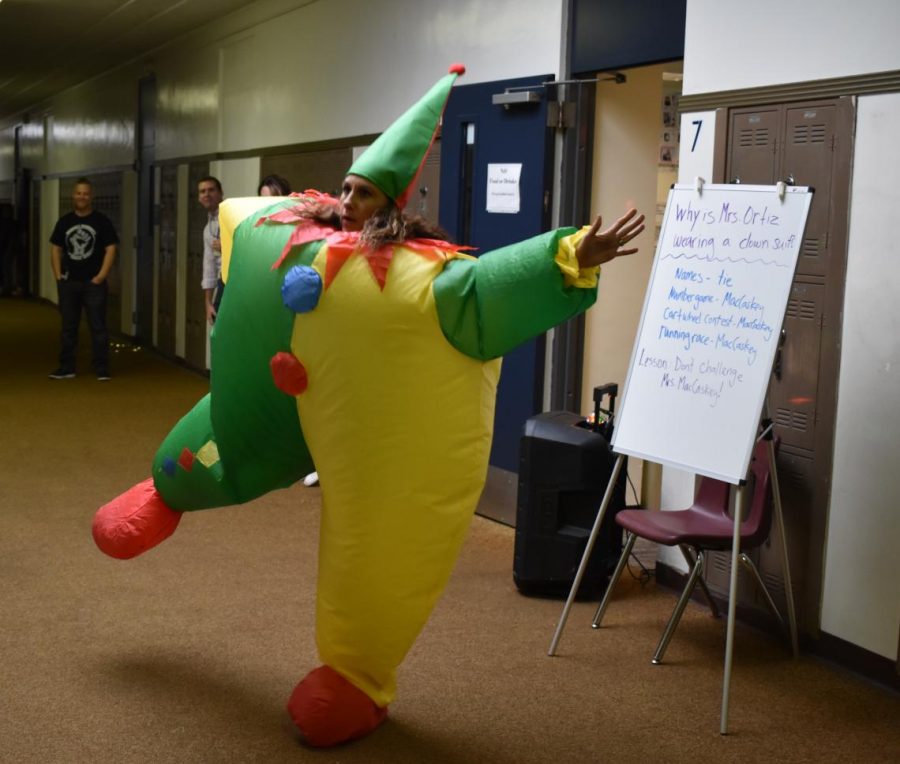 On September 20th Mrs. Ortiz at Anaheim High School lighten up the mood and made students smile with some good old fashion comedy and fun. While at AHS, some teachers try to make school Ortiz sticks out from the rest. 
We asked Mrs. Ortiz, an English Teacher, how the challenge began. She said, "We had a challenge (Ms. MacCaskey and Mrs. Ortiz) to learn our students' names the fastest." "We each forgot one name." She continues,  "As a tiebreaker, we decided to race each other." Ortiz claims that she was suffering from bronchitis on the day of the race, therefor, she lost.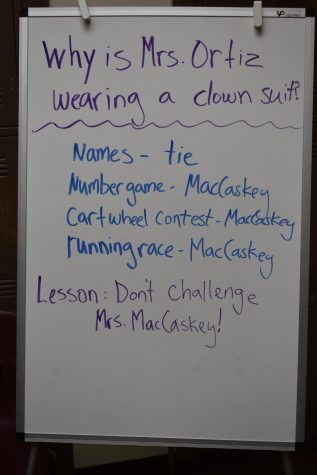 Ironically Mrs. Ortiz had previously bought the clown suit, thinking she would win the race against Ms. MacCaskey, but it all ended in a sad and unexpected loss. Students were shocked to find such a scene. They told AE News, "It was interesting because most people don't go up the stairs and see a teacher dancing in a clown costume."
Mrs. Ortiz shared her thoughts on the matter,  "I feel like it was an opportunity for the kids to understand that it is important to keep your word and go through." She says, "All that mattered was that everybody had fun." 
Ariana, an AHS student,  responded: "I thought it was a good idea, but also a good idea for students to know why she was dressed like that."
AE News wanted to know if events like this one helped lighten up the mood or a student's day. Mrs. Ortiz shared, "When we got to High School, it was so serious, it was sad," and "We are hoping that it changes the mood, and the culture. Maybe if it makes a student laugh or smile, it is worth it."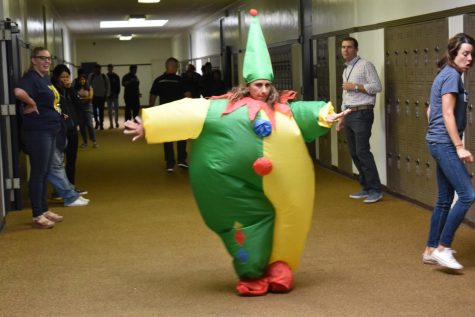 An AHS student commented, "Yeah, because if someone is having a bad day, with her music and dancing, she is able to make the students happy." 
Ariana Suarez said, "Events like these can make a student's day better. More fun events should happen at school that make students look forward to coming to school and not just seeing it as something they're forced to do."
High School is a place full of surprises as seen here at Anaheim High School with Mrs. Ortiz and Ms. MacCaskey who want students not to think of their school experience as sad and boring, but to think of it as a place full of surprises where you never know what to expect and what you're going to see.
About the Photographer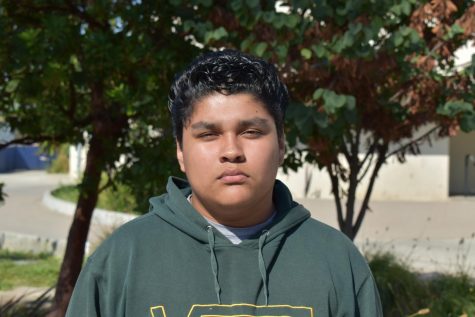 Jacob Quintero, Reporter
Jacob Quintero tiene 16 años y esta en el onceavo grado. Le gusta ver el fútbol, el fútbol Americano y de vez en cuando jugar los dos deportes. Disfruta...