La Profe Que No Le Importa Vestirse Como Payasita Para Hacer Reír a Sus Estudiantes
Hang on for a minute...we're trying to find some more stories you might like.
La maestra de Inglés, la Sra. Ortiz, perdió una apuesta con otra maestra conocida como la Srta. MacCasky. El 20 de Agosto se vistió como un payaso por todo el dia. La pregunta de todos es, cuál fue la apuesta que perdió?
Cuál fue el motivo de todo esto? Fuimos a investigar la perspectiva de los maestros. Estábamos curiosos de saber cuál era la apuesta que perdió. Entrevistamos a la Sra. Ortiz y nos contó unas cosas interesantes.
La primera pregunta fue basada de la apuesta que perdió. Ella nos dijo, "Tuvimos un reto en donde teníamos que aprendernos los nombres de los estudiantes lo más rápido posible. Eventualmente terminó como un empate, entonces para resolverlo lo que hicimos fue tener una carrera, y yo he estado enferma de bronquitis. Entonces ella quiso retarme a una carrera porque ella vio que yo era más débil. Hicimos la carrera y ella gano."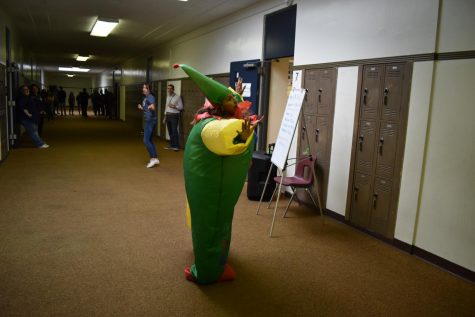 La curiosidad mato al gato y le preguntamos si ella misma fue quien escogió el disfraz. "Yo compre el disfraz pensando que yo ganaría, pero terminé usándolo" – nos contó Ortiz. Una de las últimas cosas que dijo sobre la apuesta fue que su asistente la hizo reflexionar sobre la diversión y las buenas intenciones que tuvieron al hacer esto. "Ella y yo llegamos a esta escuela el mismo año, nosotras trabajamos juntas en una secundaria por 12 años, pero cuando llegamos a la preparatoria era diferente. El ambiente parecía deprimente, los estudiantes eran más serios. Entonces nosotras tenemos la esperanza de cambiar el modo y la cultura, aunque yo me vea ridícula en un traje de payaso."
Para saber cómo se sentían los demás sobre este evento, entrevistamos al Profesor Calderón (maestro de Español). "Fue divertido porque le demostró a los estudiantes que se siente cómoda siendo ella misma, y se siente que se puede divertir en el pasillo con los jóvenes."  
En conclusión, Anaheim High School puede ser conocida por ser una escuela divertida y con mucho espíritu. Los maestros tratan de mantener un buen ambiente para sus estudiantes y hacer la escuela un lugar brillante.
La Sra. Ortiz lo hizo por haber perdido una apuesta, pero también lo hizo por sus estudiantes. Ella como maestra intenta todo lo posible para hacer Anaheim High School un lugar que sea divertido y en donde los estudiantes se puedan sentir mejor de ellos mismos. 
About the Photographer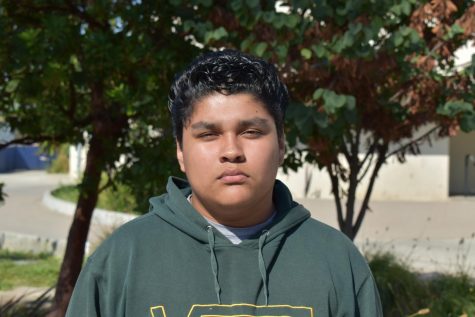 Jacob Quintero, Reporter
Jacob Quintero tiene 16 años y esta en el onceavo grado. Le gusta ver el fútbol, el fútbol Americano y de vez en cuando jugar los dos deportes. Disfruta...