El AAPI tuvo su primer foro presidencial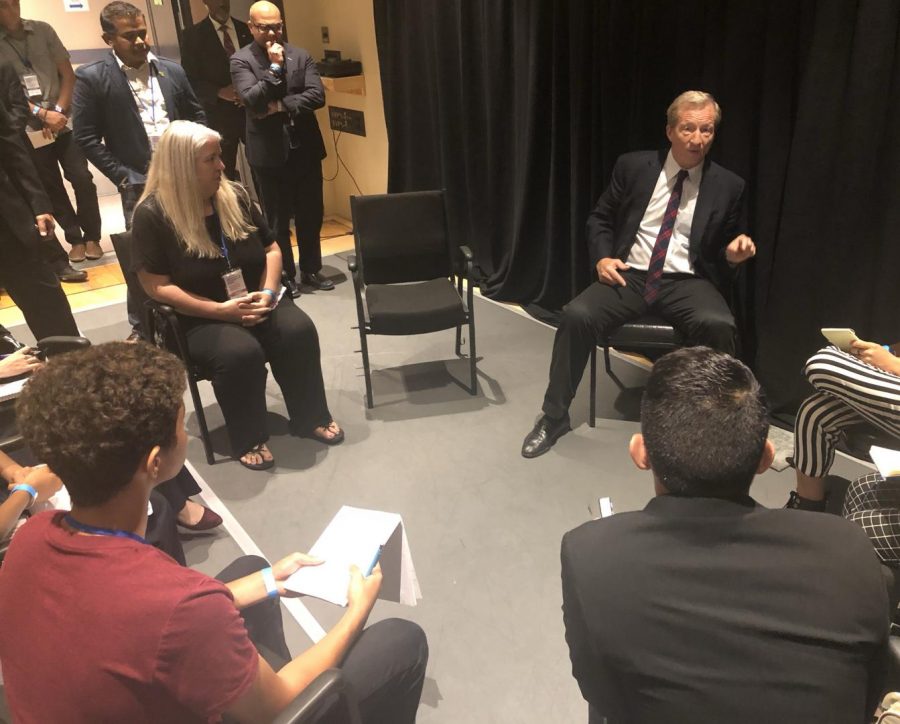 Tres de los candidatos demócratas asistieron al primer AAPI (Asian-American and Pacific Islander)  Foro Presidencial en el Segerstrom de Costa Mesa. La demografía presente era un fenómeno.
Los candidatos discutieron sobre problemas que afectan a los jóvenes asiáticos y polinesios. Temas discutidas incluyeron las colegiaturas, servicio médico y el desempleo.
El evento empezó con el emprendedor y fundador de la organización Venture For America, Andrew Yang. Su dividendo de libertad y su punto de vista en la economía atrae a muchos votantes jóvenes. "Yo pondria los recursos directamente en las manos de la gente americana porque ese dinero se gastaría, " haciendo referencia a que la gente común impulsa la economía. Su campaña ha atraído a mucha gente y algunos dicen que su fascinación en él es que no suena como un político.
El siguiente en hablar fue el cofundador de Onecalifornia Bank y multimillonario, Tom Steyer. El propósito de su campaña es que quiere dar la realidad en un país de mentiras. Es un creyente en la educación y quiere dirigir su atención a la crisis de las colegiaturas. Cuando Anaheim Exclusivo lo entrevistó nos contó su plan de un  "Student Borrower Bill of Rights." Este plan daría al Departamento de Vigilancia Comercial más autoridad sobre los préstamos abusivos.
Finalmente, diputada y veterana militaria, Tulsi Gabbard tomó el escenario con sus ideas de diplomacia internacional en el Medio Oriente. "…los trillones de dólares que hemos gastado desde  9/11, tan solo en el 2001, han sido más de 6 trillones gastados en mantener estas guerras antieconómicas y contraproductivas. Guerras que no sirven el mejor interés de nuestra seguridad nacional."  También mencionó ideas de cooperar con China con el cambio climático y la economía.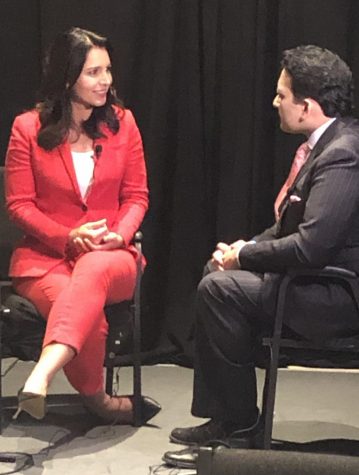 El evento se enfocó en que los Asiáticos y Polinesios se involucren en la política. Las estadísticas dicen que ellos están subrepresentadas en los resultados de las elecciones. De acuerdo a Loida Nicolas Lewis, un miembro de la junta directiva del AAPI Victory Fund, dice que 60%-70% de las oficinas en Orange County son republicanas aunque la mayoría de la gente del condado votan demócrata. Lewis dice que hay obstáculos lingüísticos que afecta la representación de los Asiáticos en las elecciones.
El evento fue dirigido a la comunidad AAPI (Asian-American Pacific Islander), pero también tuvo un gran enfoque en los adolescentes. Los candidatos entienden las dificultades que tienen los millenials con el costo de universidad y la probabilidad de poder jubilarse. De acuerdo a un estudio titulado "The Fading American Dream", solamente 50% de adultos edades 35-39 tienen más movilidad financiero. Steyer quiere crear el "Student Borrower Bill of Rights", mientras Yang quiere fundar entrenamiento vocacional.
Con el partido demócrata dividido entre 20 candidatos, no hay un candidato que está seguro de ganar. Eventos como este tratan de aliviar este problema con el alcanzo a la comunidad. Varun Nikore, un organizador de AAPI Victory Fund, quiere presionar a los candidatos demócratas con esto en el futuro.
About the Writer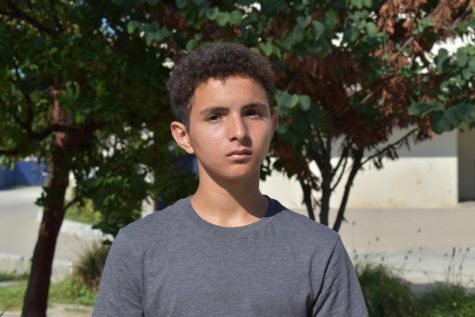 Diego Alvarez, Public Relations Officer
Diego Alvarez is a sophomore at Anaheim High School. He is involved in marching band and plays the trombone in his school's wind ensemble. He enjoys reading...