The Colonist Closet Providing for Our Community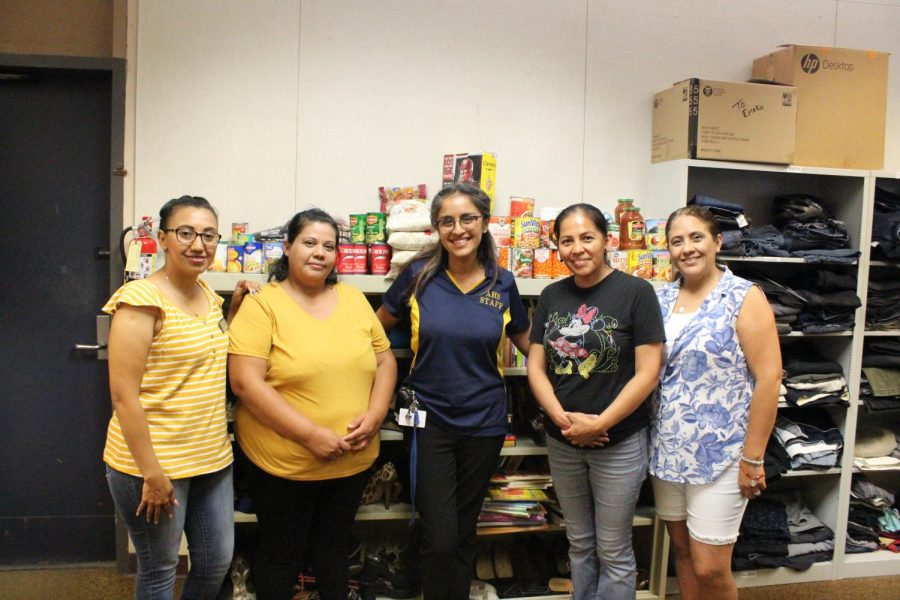 Over the past few years, the percentage of students suffering hardship or homelessness here at Anaheim High school has increased. Ms. Maldonando, a Family and Community Special Engagement Specialist, along with AHS parents, has been running and organizing the Colonist Closet here at the colony. The Colonist Closet provides donated clothes, shoes, hygiene products, makeup, and canned foods, and more.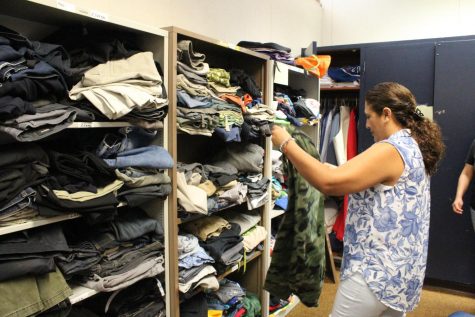 Ms. Maldonado put this service together a few years back. It is her third year running the Colonist Closet. She put it together as a resource to provide basic necessities and help students out. "Seeing how happy the students get once they find something that they need. I think that's the happiest part about it. Seeing that it's being utilized and that there really is a need for it and that people are using it for what we wanted," Maldonado responded when asked what she most enjoyed from being a part of the Colonist Closet.
The Colonist Closet is not only for the students in need. It is opened for anyone in our community who is in need. Parents like Gabriela Perez, Maria Hernandez, Sonia Guaman Gibaja, and Adriana Mercado, are also pleased about helping out. They come every Wednesday to go through new donations and organize everything else. 
Ms. Maldonado and the parents want to ensure that the Colonist Closet is a safe and a judge-free zone. One of the parents, Maria Hernandez, said, "Nobody is going to offend them, nobody is going to judge them, and nobody is going to criticize them." She encourages students to come and get what they need or just to look around.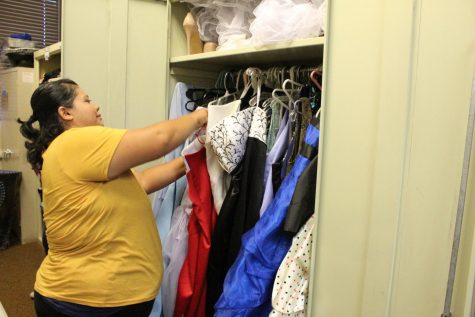 Ms. Maldonado wants everyone to be able to take advantage of the resources, so if a student is too embarrassed, she will take the Colonist Closet to them. The Colonist Closet is open during both lunches every other Friday. It is located in room 26, facing the music building. Donations of clothes, hygiene products, canned foods, new undergarments, and makeup are being accepted.
For more information contact Ms. Maldonado at [email protected]