Soil Organic Material Degrading Zombie Deer Disease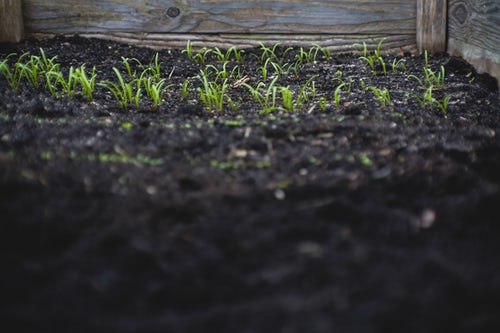 Hang on for a minute...we're trying to find some more stories you might like.
The zombie deer disease, Chronic Wasting Disease (CWD), a prion disease, has spread in deer and moose within 24 states of the US and some parts of Canada, Norway, Finland, and South Korea.  The Chronic Wasting Disease has been a concern since the year 1967.  
Researchers have found no cure to this disease but have found a compound in soil playing a major role in degrading CWD prions (misfolded proteins that have the ability to spread by making other proteins misfold). The Public Library of Science, journals.plos.org/plospathogens has recently found high levels of major compounds in soil organic matter, humic acids, and degraded CWD prions.  When prions in soil were exposed to high concentrations of humic acids, the levels of CWD prions decreased.  
Researchers have currently been working on studies with CWD in mice to understand the reaction of CWD which has lower levels of infectivity in mice exposed to soil with higher levels of humic acids.  The mice were incubated once, injected with CWD, and then injected with a lower level of Humic Acid to understand the effects once the mice has Chronic Wasting Disease in their system. Data shows that mice incubated with higher levels of Humic Acid showed a decline in CWD infectivity.  Fernando Calvillo, a junior in Anaheim High School shared his thoughts on the discovery, "I am surprised to think that something we take for granted can have such an impact on a disease that potentially harms many animals."
Soil compounds and the impact on CWD prions can degrade CWD, "We have shown that high concentrations of Humic acid decrease both CWD prion signal and prion infectivity.  Humic Acid extracted from a variety of pristine soils also reduced prion CWD signals, suggesting that a similar mechanism of prion-Humic Acid interaction can occur in different types of soils."
Although researchers have found that different soil compounds can also increase the infectivity of CWD, which can be the cause the spread of CWD over the years, Montmorillonite (mte), Kaolinite (kte) and Quartz Microparticles (common soil minerals) bind with prions and increase their infectivity. Fernando Calvillo said, "I have never thought of how soil can have an impact on the spread of diseases."