Track and Field Remains Undefeated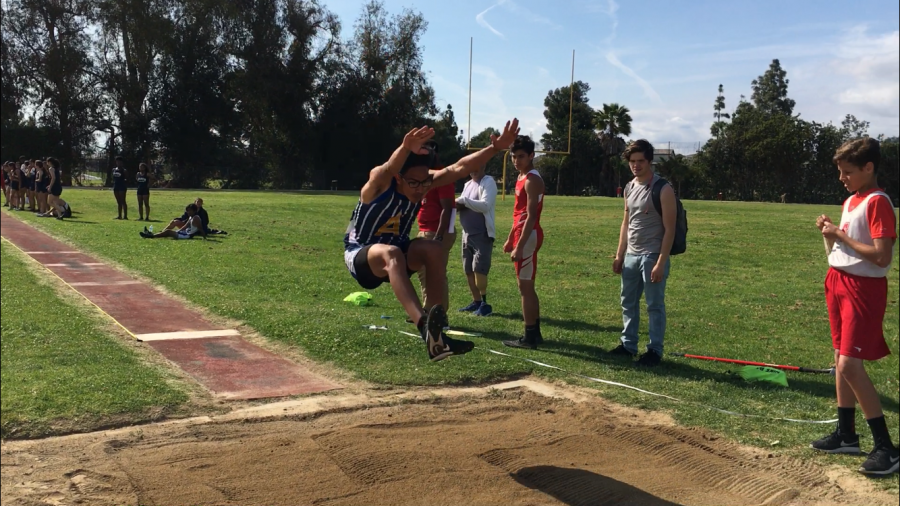 On April 10, 2019, the boys' and girls' Track and Field team competed against Magnolia High School. This was Anaheim's track team's fourth league race, and have yet to be defeated. Anaheim's track team will be competing against Katella on April 18th at the opponent's school in an attempt to remain undefeated.
Track and field is a running sport which consists of many events. The different events are a 4×1 relay, 100m, 200m, 100m hurdles for girls, 110m for boys, 300m hurdles, 400m, 1600m, 3200m, 4×4 relay, and 800m. The field events are: shot put, discus, long jump, high jump, and triple jump.
The track team won in their first league meet against Century High School on March 28th. Both teams entered the season confident and with positive mindsets, setting their goals for the season. Although Savanna High School has talented runners on their team, Anaheim's runners were able to defeat them and obtain their second win for the season.
On April 8th, boys' and girls' track competed against Valley High School. In the past few years, Valley's girl's team had always defeated Anaheim's girl's team, until this past Monday when Anaheim's girls came out victorious.  
Both the boys and girls have been training all season in an attempt to get new personal records. Cierra Bentley, the team captain, shared her personal records from the three years she has been in the track. For the 100m, her personal record is 12.5 seconds, 200m is 27.9 seconds, long jump is 16'9 and for triple jump, her PR is 31'4. As the track captain, she tells us how she feels that it is her job to make sure her teammates are comfortable and confident in what they are doing. She gives her teammates words of encouragement to make sure they have a positive mindset before the race. Before different events commence, she tells the runners, "you betta EAT!" meaning they better get first place. Being able to make it to CIF for two consecutive years, Cierra's goal this year is to break at least one school record.
The next track and field race will be on Wednesday, April 17 at Katella High School. It will be Senior Night for the seniors, so go out and support them and see all of the hard work they have put into practice!
About the Writer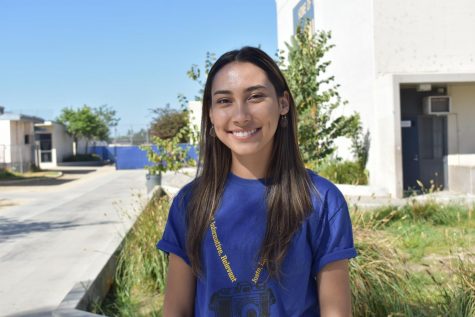 Lilibeth Moreno, Reportera
Lilibeth Moreno es estudiante de Anaheim High School está cursando el doceavo año. Ha sido parte del Dual Language Academy desde su séptimo año escolar...