Karaoke- UNITY WEEK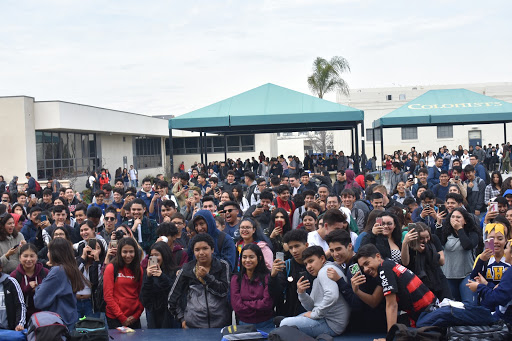 Tuesday, March 5th, marked the second day of unity week at Anaheim HS which united Anaheim students together through karaoke.
The rules were simple. Sing your song for 2 minutes for the chance to win a $25 AMC gift card, a $15 Starbucks card and a $10 Subway card. The judges were the students themselves and the singers that received the loudest cheers at the end were the winners of those gift cards.
Melissa Contreras, NHS president, was the announcer for this event, however, other than viewing it as a competition she believes that "the meaning behind the karaoke event is to encourage and support your peers." Contreras urges students to "take initiative" because of the benefits of creating an "inclusive environment."
Antonio Benitez, the Bridges Coordinator, volunteered to be the first singer on stage singing El Rey (The King) by Vicente Fernández. Although he wasn't considered a student competitor, he decided to take part in hopes for more student participation. "A lot of students have a lot of talent that they're not able to incorporate in their everyday lives. Therefore, this gives them the opportunity to come together and express themselves through their music." Benitez wants to make it public that without the help of Bridges ( a program that specializes in student involvement) and Kathleen Shamrell (involved science teacher) this event wouldn't have been possible.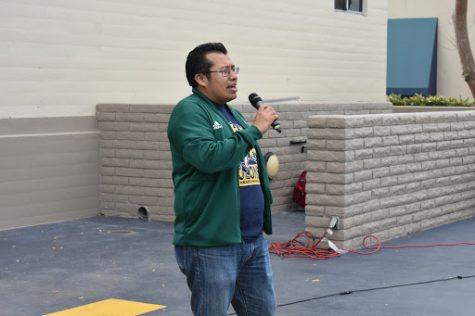 Throughout the week, more lunch activities were provided that aimed at bringing students together and ended on Friday, March 6th with FREE tacos after school which not surprisingly received incredible participation.
2nd Lunch Karaoke Winner and their songs
1st Place) Gregorio Rojas, Moonlight by XXXTentacion
2nd place) Senior Evelyn Sandoval, Meet me halfway by The Black Eyed Peas
3rd place) Freshman Zulette Orduna, A Thousand Years by Christina Perri