JV Volleyball Boys Comment on the Meaning Behind School Games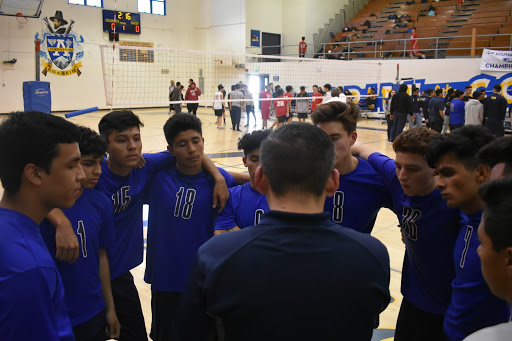 Losing the first set at 25:9 and the second set at 25:11 against Garden Grove HS on March 18th, Anaheim HS JV boys volleyball takes this moment as a learning experience to move forward in their passion.
Bryan Garcia, a sophomore at AHS, said that the art of the game "isn't about strength and physical abilities but based on techniques." The purpose of these games is to strengthen discipline and teamwork and to become mentally prepared to win which is "the key to team sports". Garcia's participation also sparked interest in junior, Ace Manley, as he decided to join volleyball to be more involved and become a part of a team. Similar to Garcia, Manley realized that individual skills make a team, "If one person's energy falters then the whole team would face the consequences." Manley wants to inform his teammates that volleyball is a very fast-paced sport, therefore "you need to keep your head up."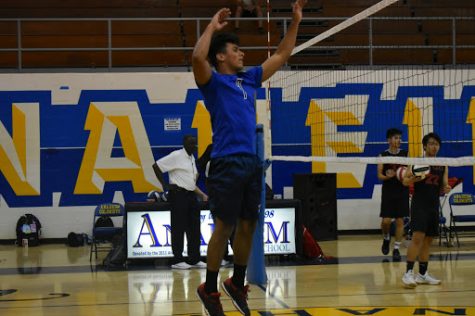 JV Captain, Tyler Dinh of Garden Grove HS and JV Captain Adrian Bermejo of Anaheim HS, also agreed that being able to continue your passion and motivation for the sport is the meaning behind these games. Bermejo also wanting to inform his teammates to "trust in the progress" as it'll all be beneficial in the future.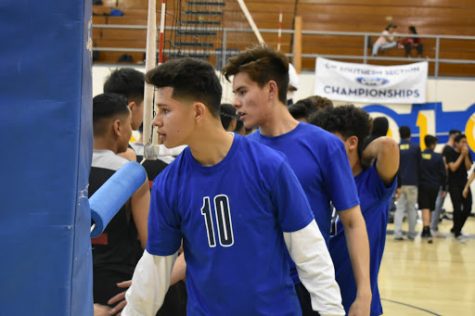 Anaheim boys volleyball will have more games throughout the next couple weeks and boys volleyball coach, Gersain Pineda, advises all boys to "come out and try, don't be afraid of trying something new.