Christchurch Mosque Shooting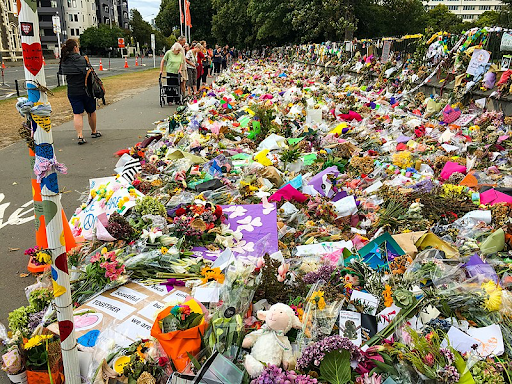 At least 50 people were dead after the Christchurch mosque shooting in New Zealand on March 15.
The suspected shooter was charged with murder after the attack in Al Noor Mosque and the Linwood Islamic Centre in Christchurch, New Zealand. According to BBC, the attack was live-streamed through Facebook, "the footage showed a man who was armed with semi-authentic weapons, firing indiscriminately at men, women and children from close range inside the mosque." A total of 42 died from the Al Noor Mosque attack and 8 in the Linwood Islamic Centre attack.
Sherine Zaragoza, a junior at Anaheim HS, expresses her condolences to those affected by this "tragic attack." "Although one would expect our world to have moved forward from this hate years ago, it's disappointing to see that racism and discrimination but most importantly, ignorance, stills plays a major part in our society."
Richard Pineda Venegas, an advocate for gun restrictions, believes all countries should have restrictions of semi-automatic weapons. "The dangers of owning semi-automatic weapons are far worse the owning your average pistol. These weapons not only put you at risk but your families as well." Pineda emphasizes that he doesn't want these weapons to be banned but wants countries to start enforcing stricter gun restrictions.
New Zealand Prime Minister Jacinda Ardern, has officially announced the ban of "military-style semi-automatic weapons" and as people mourn the loss of the innocent lives taken on the 15th, Ardern told the Parliament that she would "never name the shooter instead, "Speak the names of those who were lost rather than the name of the man who took them."
AENews decided not to print the shooter's name out of respect and following the wishes of those affected by the Christchurch attack.