How To Plan For Prom/ Cómo Planear Para el Prom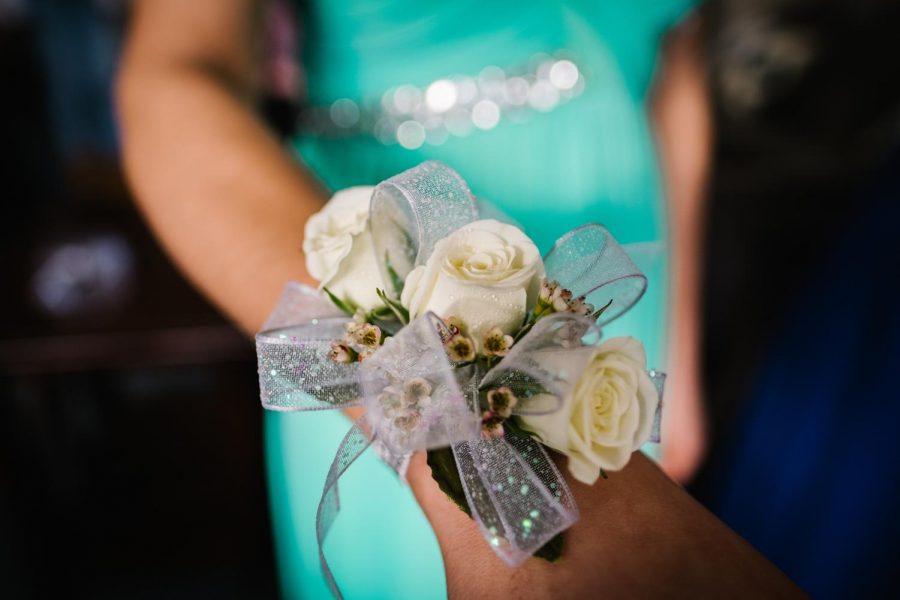 Prom is a special night for many; it's part of the high school experience that creates unforgettable memories.
However, planning for prom is often stressful for the attendees and their families. There are various expenses that must be covered and for many families, this means more spending than is accustomed.
Here are some tips to help you plan for prom; perhaps this will save you some time and avoid you some stress:
Create a Budget: Creating a budget is essential to ensure that your prom is the best possible whilst taking in mind the money you are willing to spend. Take into consideration that your prom experience is not defined by how much or how little you spend on it; more money does not necessarily mean a better prom experience.
         Some important costs to consider when creating your budget are:
Outfit, shoes (if you shop a few weeks prior, you can catch some great deals both in-store and online)

Hair, makeup, nails, accessories (you can do your own hair and makeup or have a friend lend you a hand with it)

Tickets to the actual prom (buy during the first round of sales to avoid a price increase)

Dinner (essentially optional yet traditional)

Transportation (because Anaheim High School's prom is not located that far away, you will definitely not spend too much unless you decide to rent a limo)
Create a plan beforehand: Having a plan of what you and your friend(s) or partner will be doing before and after prom can definitely help things go more smoothly. You might want to consider a meetup location to head together to the event, or perhaps a location to dine at before prom. Every couple or group of friends is different, so just make sure to maintain good communication with your party to avoid any confusion or misunderstandings.
3.  Prepare for any possible mishaps that might occur: Accidents and mistakes happen to all of us, so it's better to come prepared for any possible mishap on this special night. If you are carrying a small purse, consider taking some makeup for touch-ups, breath mints for a quick refresher, or anything else you feel might come in handy. A few other items that you can carry with you are of course your phone, some bobby pins to make sure your hair stays intact. (Remember that AHS does not permit liquids to be carried in your purse.)
These are just a few tips that will hopefully help you plan accordingly. Colonists, remember that this year's prom is being held at the Nixon Library in Yorba Linda on Saturday, March 30 from 7 pm to 11 pm. Remember to always be safe and responsible.
—-
La noche del prom es una noche especial para muchos; forma parte de la experiencia de la preparatoria que crea recuerdos inolvidables.
Sin embargo, planear para el prom es frecuentemente estresante para los que asisten al igual que para sus familias. Hay varios costos que se deben cubrir y para muchas familias, esto significa gastar más dinero de lo acostumbrado.
Aquí están algunos consejos, o tips, para ayudarle a planear para el prom. Quizás esto les ahorre algo de tiempo y estrés:
Formule un presupuesto: Formular un presupuesto es esencial para asegurar que su prom sea lo mejor posible,  teniendo en cuenta el dinero que está dispuesto a gastar. Tenga en cuenta que su experiencia del prom no se define por cuánto se gasta; más dinero no necesariamente significa una mejor experiencia.
         Algunos costos importantes que usted debe considerar al formular su presupuesto son:
El vestuario y zapatillas (si usted compra con semanas de anticipación, puede obtener buenas ofertas en la tiendas y en línea)

Arreglo del cabello, maquillaje, manicure, accesorios (usted puede arreglarse su propio cabello y maquillaje o le puede pedir a un amigo o una amiga que le ayude)

Los boletos de entrada (comprarlos durante la primera ronda de venta  le ayuda evitar un incremento en el precio)

La cena (esencialmente opcional pero tradicional)

Transporte (ya que el prom de Anaheim High School no está localizado muy lejos, definitivamente se puede ahorrar bastante con esto, a lo menos que usted decida rentar una limusina)
Crea un plan de antemano: Tener un plan acerca de lo que van a hacer usted y sus amigos o su pareja antes y después del prom puede facilitar el proceso. Usted debería considerar un lugar de reunión para ir todos juntos al evento o tal vez un lugar para cenar antes de ir al prom. Cada pareja o grupo de amigos es diferente, así que es importante mantener buena comunicación con sus acompañantes para evitar confusiones o malentendidos.
Prepárese para cualquier posible contratiempo que pueda ocurrir: Los accidentes les suceden a todos, así que es mejor estar prevenido para cualquier posible contratiempo que pueda ocurrir en esta noche especial. Si usted lleva un bolso, considere llevar maquillaje para los retoques, mentas, u otros objetos que usted sienta que le puedan ser útil. Otros artículos que puede llevar son por supuesto el celular, pasadores para asegurar que su cabello se mantenga intacto.(Recuerden qué AHS no permite líquidos dentro de los bolsos.)
Estos son solo algunos consejos que ojalá les ayude a planear adecuadamente. Alumnos, recuerden que el prom de este año va a llevarse a cabo en la Biblioteca de Nixon en Yorba Linda el sábado 30 de marzo de 7pm a 11pm. Recuerden siempre mantenerse seguros y sean responsables.
About the Writer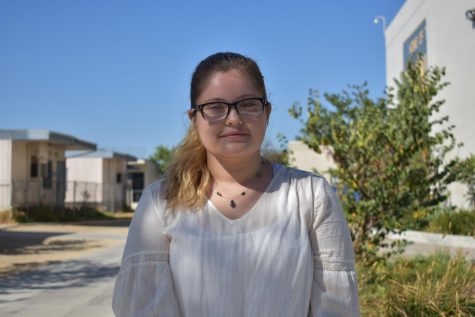 Angela Gonzalez, Reporter, Editor
Angela Gonzalez is a senior at Anaheim High School. She is a bilingual reporter and editor in Spanish. She has been enrolled in the Dual Language Academy...